EspañolThe recent offer by Pablo Iglesias, secretary general of Spanish political party Podemos, to act as a negotiator with Venezuela ahead of a prospective visit by former Spanish Prime Minister Felipe González, has infuriated the government of President Nicolás Maduro.
The controversy emerged last Sunday when, in an interview with Spanish daily El Mundo, Iglesias was asked if he was "willing to appeal to the Maduro government to let Felipe González enter."
"It's well known that I have no sympathy with Felipe González," Iglesias answered, "but it definitely seems to be a healthy thing for him to enter Venezuela, speak to conferences, and take a political position."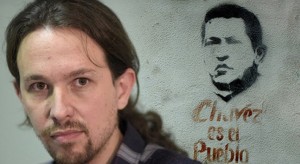 Following Iglesias's statements, an article appeared on pro-government Venezuelan news website Misión Verdad titled "The Indefinition of Podemos," criticizing the European member of Parliament and the supposed "drift" of his party.
According to the article, the popular Spanish party has been in decline since "the moment that it decided to distance itself from Venezuela and throw itself towards the illusory political center ground."
It also accused Podemos, which currently has over 350,000 members, of suffering from the "typical fear that the left goes through when it sees real power right in front of it."
According to digital newspaper Vozpópuli, the Maduro regime is railing against the Spanish political movement for "not continuing its role as second-rank collaborators with Chávez," and treating its ideological and political links with Venezuela as "a heavy load, a weight on its back."
Iglesias has sought in recent months to distance himself from the Venezuelan government, and has moderated his previously radical tone as Spain's legislative elections approach this December. However, this change of course has generated disagreements within the party, provoking the departure of Juan Carlos Monedero, one of the founding members of Podemos and former secretary of its Constituent Process.
Early results from regional and local elections in Spain on Sunday, May 23, suggested that Podemos and other anti-corruption movements had made gains at the expense of the country's traditional parties. Podemos took 20 seats on the Madrid city council, while the governing People's Party won 21.