EspañolGuatemalan authorities arrested on Wednesday, May 20, the chairman of the Central Bank, Julio Suárez, and directors of the Guatemalan Institute for Social Security (IGSS) amid an ongoing probe into the purchase of overcharged pharmaceutical supplies.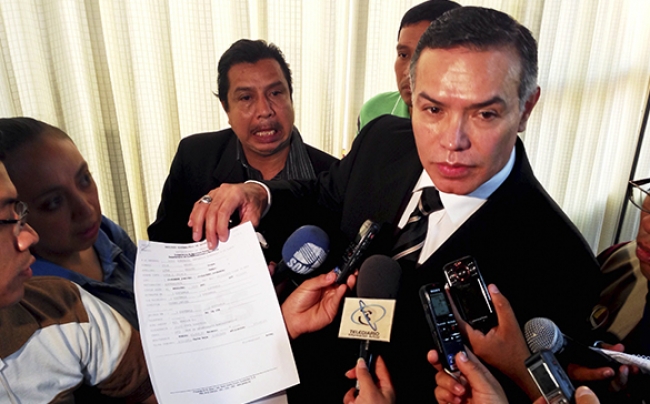 Juan de Dios Rodríguez, director of the IGSS since 2013 and President Pérez Molina's former personal secretary, is one of the main suspects in the case involving the pharmaceutical company Pisa. The company was awarded contracts for US$14.5 million to provide treatment for kidney-related diseases, which caused the death of 11 patients while dozens became infected.
Iván Velásquez, head of the International Commission against Impunity in Guatemala, said at a press conference that there were "major bribes offers," and that they have "very coherent evidence to show that the members of the tendering board took illegal steps."
The arrests come shortly after Vice President Roxana Baldetti resigned due to allegations of her involvement in a separate tax-fraud case.
Meanwhile, President Pérez Molina has said he supports the investigation and believes "no one is above the law." The president added that he is "the first to deplore these situations" and "the first to demand answers from the judiciary."
Nevertheless, corruption allegations have plagued the administration and damaged the president's popularity. On Saturday, May 16, over 60,000 Guatemalans took to the streets in protest, demanding the president's resignation.
During his press conference, Pérez Molina insisted that while mistakes have been made, "things are improving and judges are doing their jobs." The president also denied the rumors that he has lost the support of his party.