Brazilian prosecutors are investigating the country's former president, Luiz Inácio Lula da Silva (2003-2011), on allegations of illicit influence peddling.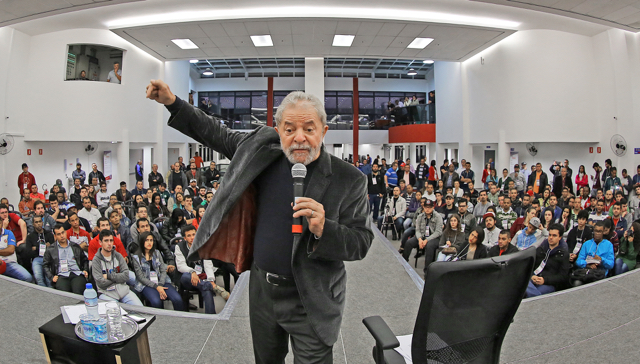 Earlier this month, Brazilian magazine Época reported that Lula helped the construction company Obedrecht obtain contracts in Latin America and Africa using funds from the National Bank of Social and Economic Development (BNDES) between 2011 and 2014.
"Taking into account that the BNDES, directly or indirectly, partially funds Odebrecht work," Prosecutor Mirella de Carvalho Aguiar said, "if it can be proved that Lula attempted to interfere with the BNDES president, his activities could mean he engaged in influence peddling, punishable under Article 322 of the Criminal Code."
On Tuesday, May 19, prosecutors ordered Lula to disclose within 15 days the funds he received from the company to travel overseas and the reason for these payments.
Lula must also hand over his official schedule in Latin America and Africa between 2011 and 2014, and account for each of his trip's expenses. Police have also been called to report all of the former president's visits outside the country during the same period.
Aguiar has demanded the BNDES provide copies of the contracts signed with Lula and clarify "the relevance of the investment in relation with the goals of the company." Odebrecht must also furnish a list of all construction works developed abroad.
Lula, Odebrecht, and the BNDES have all denied any wrongdoing. The company said it maintains an "institutional and respectful" relationship with Lula in accordance with the former president's "position and importance."
"Although the BNDES funding is a key for winning international projects, only 7 percent of Odebrecht's revenue comes from projects with this financing structure," the company explained.