The New York Stock Exchange (NYSE) has launched a bitcoin index (NYXBT), in a bold move that could boost confidence in the digital currency.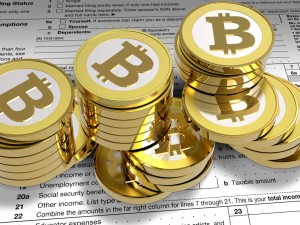 The new index unveiled on Tuesday tracks the price of one bitcoin in US dollars and will be published on a daily basis on the NYSE Global Index Feed.
"NYXBT utilizes a unique methodology that relies on rules-based logic to analyze a dataset of matched transactions and verify the integrity of the data, to ultimately produce an objective and fair daily value for one bitcoin in US Dollars as of 16:00 London time," reads the press release issued by NYSE.
NYSE Group President Thomas Farley explained that the index's main goal is to provide a reference value for the cryptocurrency, and welcomed its addition to 11 Wall Street's roster.
"As a global index leader and administrator of ICE LIBOR, ICE Futures US Dollar Index and many other notable benchmarks, we are pleased to bring transparency to this market," Farley told press.
The NYSE bitcoin price is initially using data from San Francisco-based bitcoin exchange Coinbase. However, the press release notes that "The NYSE Bitcoin suite of indices is anticipated to grow, with new indices introduced over time."
NYSE is not entirely new to bitcoin. Earlier this year, the Wall Street stock exchange took part in the US$75 million funding round of Coinbase, which marked a new stage for the digital currency.
Despite the optimism, Farley warned that bitcoin is not infallible: "We're willing to make some investments and even take on some risk earlier in the lifecycle of a new technology than some of our competitors," he explained.
"The benefit is when we get it right, we get it real right. When we get it wrong, the idea is to get to that answer as quickly as possible and move on," Farley concluded.
Source: Gold and Finance , Time .