While Argentina's formal economy is enduring multiple hardships, business is booming for the illegal drug trade. Dealers have registered a surge in sales across the country and particularly in poorer neighborhoods over the past five years, according to a new report by the Catholic University of Argentina (UCA) released on Monday.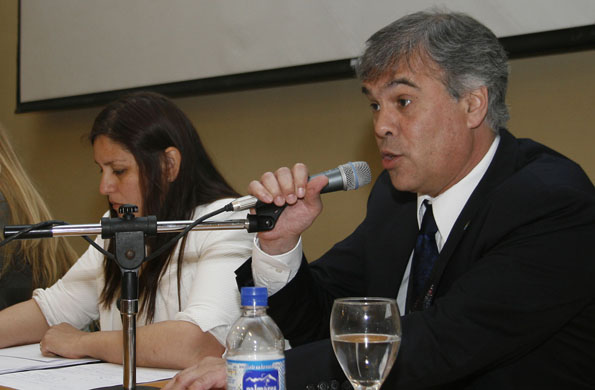 According to the UCA's Drug Trade and Addiction Barometer, some 45 percent of respondents in 2014 reported that drugs were being sold in their neighborhood — a 15 percent increase on 2010.
The perception on the presence of drug trade grew by 30 percent among the most wealthy areas, while in poorer areas drug sales have surged by between 50 and 60 percent, if respondents' statements are correct.
In deprived informal housing settlements across the country, 84 percent of those people polled said they have seen drug dealers operating in their neighborhoods. On the contrary, only 22 percent of middle and high-income households have witnessed drug sales on the street.
Respondents also told UCA interviewers that police patrolling doesn't make them feel safer.
The drug business "penetrates easier in places of high social vulnerability with little state presence," study coordinator Agustín Salvia said. He also emphasized that the process of "turning people into addicts" represented a "high profitability" activity.
The report is the first of two to be issued in 2015, and is based on 28,415 people polled from cities larger than 80,000 inhabitants. It comes just four days after Catholic priest Juan Carlos Molina filed his resignation from Argentina's anti-drug agency Sedronar, citing "personal reasons."
Molina, who took office in November 2013, has been the subject of heavy criticism due to pro-legalization statements he made to the press in September 2014.
Sepan que mi compromiso con la causa no se termina. Los necesitamos. Los pibes y pibas de nuestro país los necesitan. Seguimos trabajando!

— Juan Carlos Molina (@juanKa_molina) May 14, 2015

"You must know that my commitment to the cause does not end here. We need you. The kids of this country need you. We go on working!"
On Tuesday, May 19, Argentinean President Cristina Kirchner appointed lawyer Gabriel Lerner, head of the Secretariat of Childhood, Adolescence, and Family to replace Molina.
Lerner is a member of the pro-government political movement Kolina, led by Social Development Minister Alicia Kirchner, the sister of the president's late husband, President Néstor Kirchner.