EspañolThirty-eight Cuban migrants who had been stuck living on a US Coast Guard ship for weeks returned home on Sunday, May 17, after the Cuban government finally decided to take them back in.
US officials captured the migrants in April as they tried to reach the mainland. Ordinarily, the Cuban government would have quickly repatriated the migrants under the terms of a 1995 agreement meant to discourage the dangerous 90-mile journey.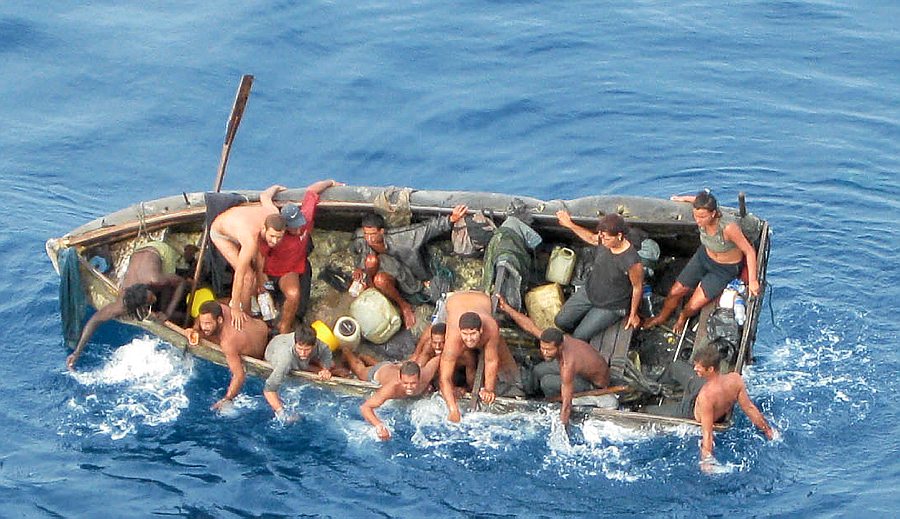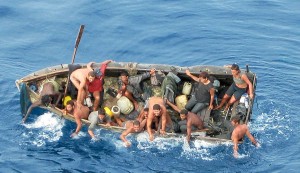 US officials say, however, Havana initially refused, arguing the migrants left the island legally on tourist visas from the Caribbean nation of St. Lucía. While the two governments resolved their diplomatic dispute, the 38 Cubans remained aboard the US Coast Guard Cutter Vigilant.
The Cuban government blamed US immigration policy, which allows migrants from Cuba to quickly become residents and then citizens if they reach US soil, but sends back those captured at sea.
On Saturday, May 16, the Cuban Interests Section in Washington announced Cuba would take back the migrants, even though Havana maintains they do not qualify for repatriation under the terms of their agreement.
The Cuban government also called for an end to the "preferential policy" established in the Cuban Adjustment Act. "It is the principal stimulus to illegal migration from Cuba to the United States and to the irregular entries of Cubans to US territories through third countries, undermining the commitment made by both countries to promote legal, safe and orderly migration."
Fears that the US Congress may modify the policy has to led to increased levels of Cuban migration to the United States.
During the first quarter of 2015, 9,371 Cubans migrated to the United States, a 118 percent increase compared to the same period the previous year, according to the US Customs and Border Protection.
Sources: Diario de Cuba, Cubanet.