EspañolA 17-year-old Ecuadorian was arrested on Friday, May 1, for making obscene gestures at Ecuadorian President Rafael Correa during a demonstration for International Workers' Day. On Tuesday, the youth spoke out against his treatment, which includes a 20-hour sentence of community service.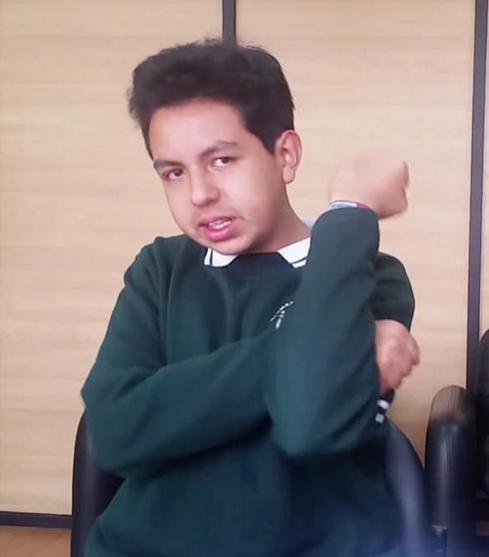 Luis Calderón, with his mother when the convoy passed, made a gesture known in Ecuador as the "yuca" — a local version of giving someone the finger. This, however, provoked the presidential motorcade to stop, at which point the head of state stepped out of his car and called his critic out.
Calderón thought the convoy was stopping so that Correa "could greet the people."
"He grabbed me by the chest and shook me. He told me: 'badly brought-up young man, learn to respect your president.'" The teenager added that the presidential guards seized him on either side "in a cowardly way" to prevent him from moving.
However, Calderón was most outraged by how Correa's guards threatened his mother, who tried to protect him, and threw her to the ground.
After the incident, President Correa's hands were "shaking so hard.… [it] surprised me," said Calderón. "He was so angry that the president was even crying. Then he got into the presidential vehicle and followed the convoy, but he said 'arrest him.'"
Correa took to Twitter to dispute the adolescent's assertion of a physical confrontation, writing that "It's all a lie."
Que he "agarrado del pecho" a chico que hizo gestos obscenos y he "derramado lágrimas" de iras.
¡A qué nivel han llegado!
TODO es mentira.

— Rafael Correa (@MashiRafael) May 5, 2015

"That I 'grabbed the chest' of the boy who made obscene gestures and 'shed tears' of anger. What level have they stooped to. It's all a lie."
Calderón was taken to a minor-crimes center in Quito, where a youth judge punished him with a verbal apology and 20 hours of community service. He will have to collect rubbish from a park, with the work divided into three-hour shifts between Monday and Friday, to not interfere with his school week.
Sources: Infobae, El Universo.