Español European and Japanese chocolate producers have demanded the Venezuelan government account for the more than five-month delay in the delivery of last year's harvest of cacao, the raw ingredient in chocolate.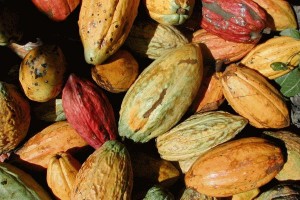 Alejandro Prosperi, head of the Venezuelan Chamber of Cacao, explained that the Agriculture Ministry is not issuing the permits required to export cacao that importers have already paid for, harming the reputation of the country as a reliable supplier.
Prosperi said that the delays were the worst he'd experienced in 20 years working in the cacao industry, with permits taking up to five days to be issued.
Switzerland-based company Walter Matter S.A., which provides cacao to chocolate factories in Spain, France, Belgium, the Netherlands, Germany, and Italy, sent a letter to the Venezuelan ambassador in Switzerland expressing concern for the delays.
"We are very worried because … the chocolate companies are behind schedule in the preparation of their products, with the alarming feeling that the cacao is not coming this year and probably not in the future," reads the letter.
The Swiss firm also warned about the "imminent danger" of European chocolatiers stopping their use of Venezuelan cacao for their products.
The Association of Chocolate and Cacao Producers of Japan also expressed their concern to the Venezuelan Embassy regarding potential financial losses, as well as the impact on the Asian chocolate market as a whole.
For years, Venezuela was among the world's largest cacao producers, but the industry has dwindled since oil came to dominate the economy. Currently, Venezuela exports 8,000 tons of cacao per year, for revenue of about US$30 million.
Source: El Nacional.