EspañolOn Wednesday, Ecuadorian authorities cancelled a child beauty pageant due to take place in May, after the National Council for Intergenerational Equality (CNII) and the Public Ombudsman (DP) ruled that the competition treated girls as sexual objects.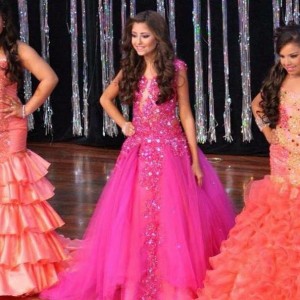 The Niña Ecuador (Girl Ecuador) competition, which has run since 1990, sees girls between four and 14 years of age compete to win a place at the worldwide Niña Universo contest, due to take place in Panama on May 31.
The Public Ombudsman ruled that the suspension of the event would "avoid the exposure of girls as sexual objects, the high risk of violence they could suffer, and child labor exploitation, among other elements that could potentially affect their rights."
José Hidalgo, a judge with the beauty contest, rejected the ombudsman's comments and claimed that the competition "didn't only look for the physical" but incentivized competition among girls to demonstrate their talents.
"Every event has its positive and negative side, but if they're handled well and the image of the girls is protected, I don't see anything bad in them, but always provided things are managed correctly," Hidalgo argued.
In December 2014, Chivilcoy, a town in Argentina's Buenos Aires province, banned beauty contests, arguing that "beauty is not an objective fact" and that ranking women on their physical appearance consisted of a "violent and discriminatory situation."
Sources: La Hora, El Comercio, El Telégrafo.