EspañolThousands of teachers in primary and secondary public schools across Colombia have now spent a week on strike and protesting in the streets of major cities across the country. Teachers' unions have made multiple demands of the Education Ministry, including for a pay rise.
The strike has the support of over 300,000 teachers across the country, and has left some 9 million minors without classes since education staff walked out on April 22.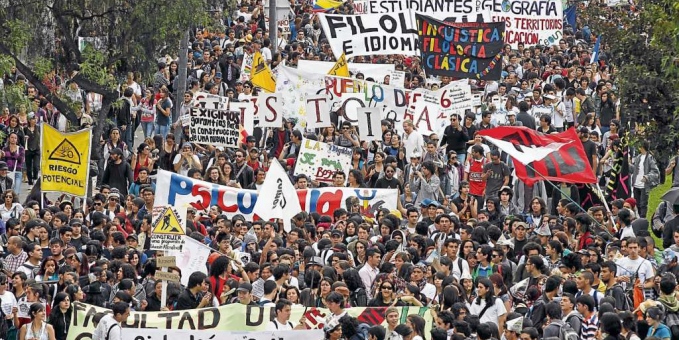 The protests were triggered when teachers' union Fecode and the government failed to reach a deal after 50 days of negotiations over teacher pay levels.
Fecode is seeking a pay hike and increased health bonuses for its employees. According to union data, a public school professor earns a monthly average of COL$1.2 million (around US$500), while a senior teacher with a master's degree can earn up to COL$2.3 million (US$965).
The union also seeks to force the government to honor promises made by President Juan Manuel Santos to invest more in education during his 2014 campaign. Education workers have highlighted the dilapidated state of many public schools in particular.
Education Minister Gina Parody has meanwhile argued that the teachers' strike is "unjustified," and described their approach as "not the most appropriate" and their demands as "very radical."
Source: La Patilla.