Xapo, a company that provides people with a bitcoin storage and a bitcoin-based debit card, has joined forces with Taringa!, an information-oriented networking service. The partnership is designed to create a better user experience for Taringa! users and increase usage of the cryptocurrency.
In a post published on Xapo's website on Tuesday, Head of Platform Tiburcio de la Carcova described the deal as "the largest bitcoin integration the community has yet to see" and "a historic moment for both bitcoin and social media."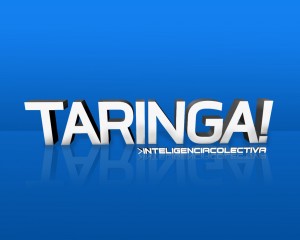 Taringa!, an Argentina-based company with over 75 million users, will now let top content creators earn bitcoins through Taringa!'s Revenue Sharing Program.
Taringa!'s entire user base will be given an allocation of bitcoin to share daily. The program will be supported by a one-click integration with Xapo's existing secure bitcoin wallet.
With 300,000 Taringa! users already receiving around a million points each day on the website, matching each point with an allocation of the digital currency could quadruple the current number of bitcoin transactions worldwide.
Xapo owner Wences Casares was reportedly inspired by the frequent financial fluctuations that he experienced firsthand living in Argentina to launch his company in March of 2014.
Taringa! was created by another Argentinean, Fernando Sanz, in January 2004, with the purpose of allowing users to share information, content, and experiences, without intermediaries or censorship.
Both companies have described the latest deal as an opportunity to spread bitcoin as a method of free cross-border transfers, micro tipping, and bitcoin payments.