EspañolTwo Cuban opposition candidates for municipal positions in Havana in Sunday's elections have formally recognized their defeat.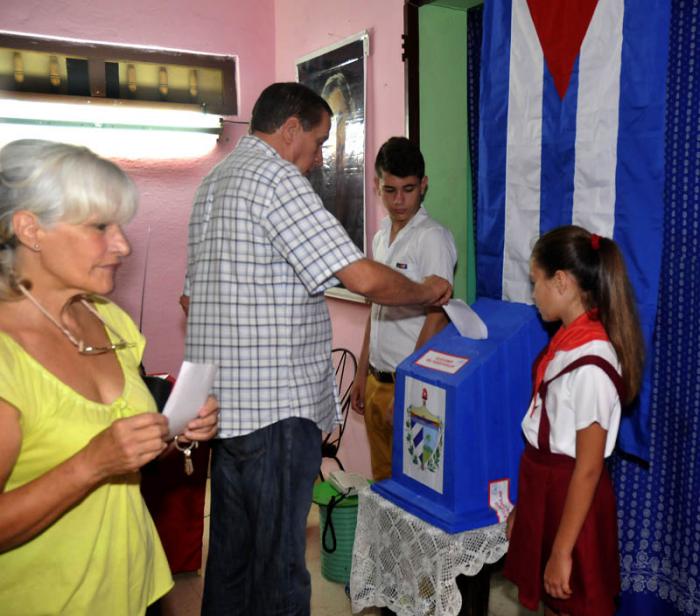 Hildebrando Chaviano, 65, a lawyer and a journalist representing the Corriente Agramontista group, and Yuniel López, 26, of the Independent and Democratic Cuba party, were the first opposition candidates to run against the government for any elected position since the revolution nearly 60 years ago.
The two had each hoped to gain one of 12,589 seats at stake in 168 municipal councils across the Caribbean nation.
Chaviano, previously nominated by a show of hands for the polls in a neighborhood meeting, obtained 138 votes, falling far short of victory.
"People are not ready. There is a lot of ignorance and confusion created by ourselves, but still, we have accomplished a lot because before we haven't been able to reach the candidacy," Chaviano explained.
He further reported that his campaign was subject to a "staged show of rejection" by government supporters, who condemned his participation in the elections.
López meanwhile gained 233 votes and placed second. "It was very difficult, because of [government] manipulation and campaigns, because I had to compete against a whole system," he told press.
The Cuban government defended its electoral system as one of the world's most "democratic and transparent," although the opposition candidates claimed that description is far from reality.
The pair also noted that their government-edited biographies presented an unfavorable view of them. Chaviano's description reported that in 2006 he "joined counter-revolutionary groups" and that between 2011 and 2014 "he received training in computing and journalism from the United States Interests Section" in Havana.
López's unemployment was meanwhile mentioned in his description, which alleged that he "maintains links with counter-revolutionary organizations from abroad."
"The biography was written in order to discredit me before the people," Chaviano said.
Nevertheless, he argued that the participation of opposition candidates meant that "the government is receiving a message."
"We simply slipped through the crack they left open, and this has taken them by surprise. People voted [in the primary] and they can't go back," he added.
Over 8 million Cubans above the voting age of 16 were able to participate in Sunday's polls, which the government described as an act of "authentic democracy."
Municipal elections are held every two and a half years. Elections for the provisional assemblies and the national assembly are scheduled for 2018.
Sources: ABC, El Nuevo Herald.