Español On Sunday, April 20, a high-ranking army officer from Bolivia flew to Spain seeking asylum after claiming that the Bolivian government has planted evidence in a terrorism case to justify a crackdown on the opposition.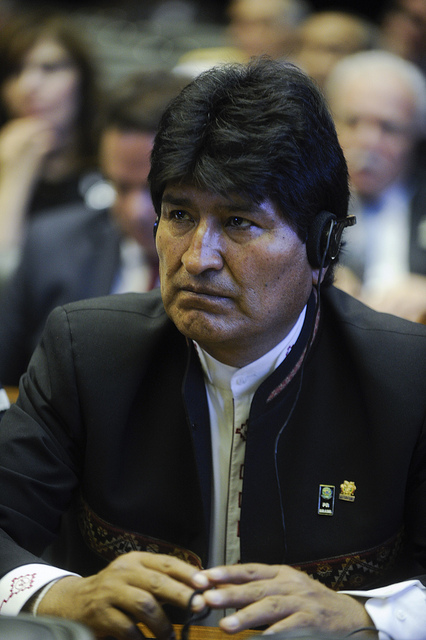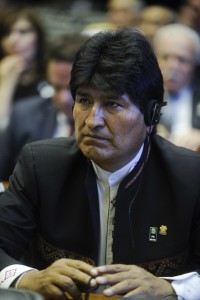 Col. Germán Rómulo Cardona Álvarez alleges that guns seized in unrelated cases have been used to support terrorism charges against a separatist group.
In 2009, an elite police team stormed a hotel in the eastern city of Santa Cruz killing three people and arresting two. The group were allegedly plotting to assassinate President Evo Morales on behalf of a separatist group.
After the raid, the federal government flooded the city — a stronghold for the Bolivian opposition — with soldiers, citing the need to carry out security operations.
Judicial officials have charged 39 prominent Bolivian businessmen and politicians with masterminding the conspiracy.
However, Cardona Álvarez claims that the evidence presented in this case has been taken from other unrelated cases, in order to frame the accused and justify an opposition crackdown.
US government officials also support this theory, according to a Wikileaks cable.
According to a top-secret document the colonel delivered to his superiors on February 20, the government used an ambulance to illegally transport guns, violating procedures for the custody of evidence.
Cardona Álvarez claimed that an army official had asked him to hand weapons seized as evidence in other cases to the government, but he refused because "the only institution that can be in possession of military weapons is the Armed Forces."
He also made corruption and drug-trafficking allegations against three government ministers and a senior congressional authority.
"I will be free in Spain. I will begin processing the asylum request. Leaving my family is the only thing that hurts me," he said before leaving the country.
Source: El Deber.