EspañolAn investigation published by the news site Aristegui Noticias on Sunday reports that Mexican federal police gunned down 16 people in the town of Apatzingán, Michoacán State, in early January.
Most of the victims were members of a local civil self-defense group formed to defend the town against drug cartels.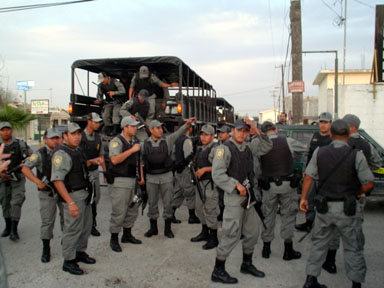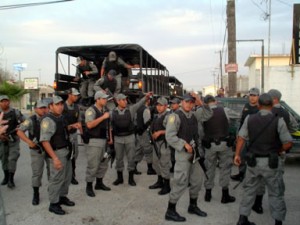 The official report from Alfredo Castillo, a local police commissioner named by Mexican President Enrique Peña Nieto, states only that "several people died because of a crossfire." However, research by journalist Laura Castellanos would suggest that Castillo's verdict was a glaring understatement.
Castellanos has since reconstructed the events of the fatal operation with recorded testimonies from 39 people: survivors, locals, family victims, and medical staff that were caught up in two separate police onslaughts.
According to witnesses, armed police arrived in the early hours of January 6 to the main square of Apatzingán, where members of the newly created "Rural Forces" group were protesting over Castillo's decision 20 days earlier to disband the group without paying them.
In a confused sequence of events, the police officers opened fire on the reportedly unarmed group of demonstrators with live ammunition.
One witness reported that police hit a pregnant woman, with another witness on video describing a "massacre" with officers killing a kneeling protester who had surrendered. In a recorded audio file, one police officer is heard to encourage the security forces to "kill them [the protesters] like dogs."
Beyond the initial casualties, the report claims that multiple demonstrators "died on the street from bleeding without receiving medical help."
The Aristegui Noticias report includes shocking photo and video evidence of bodies lying in the street, as well as audio files of the testimony given to Castellanos by witnesses.
The National Commission for Security reported on Saturday its receipt of an anonymous video, from which "can be inferred an alleged excessive use of force or abuse of authority by the federal police in the town of Apatzingán."
The alleged assault joins a growing list of extrajudicial executions carried out by the authorities, and will pile further pressure on the beleaguered Peña Nieto administration.
In June 2014, the Mexican army was accused of having executed 22 people after arresting them for alleged drug trafficking in Tlatlaya, Mexico State.
In September of the same year, 43 students disappeared in the city of Iguala, Guerrero State. The normalistas were reportedly kidnapped by municipal forces and handed over to an organized crime group that murdered them and disposed of their remains.
However, subsequent journalistic investigations have similarly implicated federal forces in the disappearance of the 43.