Español On Tuesday, April 14, a court in Rio de Janeiro ordered a federal representative to pay R$150,000 (roughly US$50,000) to a Brazilian diversity rights defense fund after he made anti-gay comments on a TV show.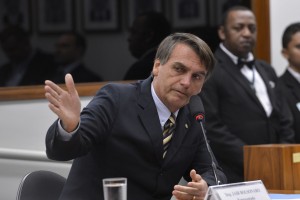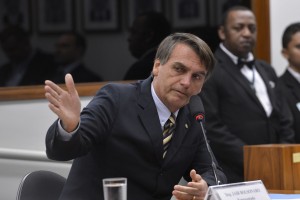 In 2011, Jair Bolsonaro, a legislator with the conservative Progressive Party, said that it had never occurred to him that his sons could be gay because they had a "good education" by a present father. "So I don't run that risk," he said.
The judicial official ruled that Bolsonaro enjoys the right of free speech, but that right should be exercised respecting the dignity and protection of the citizen.
"It's not possible to deliberately attack and humiliate, ignoring the basic principles of equality and fairness, citing the right to free speech," Judge Luciana Santos Teixeira wrote. "The defendant clearly committed a civil injury by abusing his right to freedom of expression."
Victor de Wolf, director of Diversity Group Niterói, one of the plaintiffs, showed satisfaction with the ruling: "For the first time, Bolsonaro has been condemned for what he says. This is symbolic, it shows that people can't say whatever comes into their head."
"The fine is a good thing. He will feel in his pocket the seriousness of what he says," de Wolf added.
Bolsonaro, who bills himself as a "defender of Brazilian family values" on Twitter, originally cited legal immunity as an elected official. However, the judge rejected his argument, stating that "his statements were about his feelings as a citizen and had a personal, not institutional, character."
The Brazilian lawmaker claimed to respect the "individual choice" of any person, but nevertheless subsequently reaffirmed that he wouldn't be proud to have a gay son.
Bolsonaro also argued that the plaintiffs who filed the complaint were motivated by his activities to "prevent homosexuals from obtaining privileges."