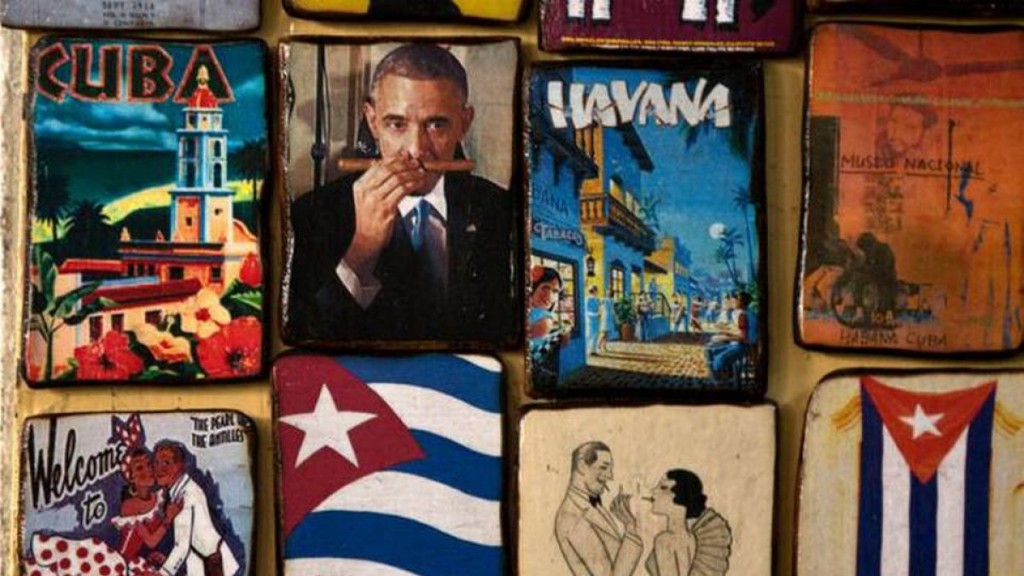 EspañolAccording to the results of a survey conducted by Miami-based firm Bendixen & Amandi International released on Wednesday, 79 percent of Cubans are dissatisfied with the current regime, more than half want to leave the island, and an overwhelming majority supports diplomatic relations between Cuba and the United States.
The survey is the largest independent study conducted in Cuba since the revolution that installed communist rule over the island, but had to be done in secret in order to elude censorship by the Cuban authorities.
Ninety-seven percent of Cubans polled consider renewed talks with the United States as a positive step, while 80 percent said they had a positive opinion of US President Barack Obama. President Obama's popularity is surpassed only by that of the pope.
The overall approval of the US president stands in marked contrast with that of Cuban president, Raúl Castro. Results indicated that 48 percent have a negative opinion of the his government, while 50 percent disapproved of his predecessor and brother Fidel Castro.
The poll further showed that 79 percent of Cubans are dissatisfied with the economy and hope that positive changes come about with renewed relations between the two countries. Nevertheless, most believe that the current political system is not likely to change soon.
Even though the recent dialogue between Havana and Washington has created optimism, 55 percent of Cubans want to leave the island; most of them plan to move to the United States due to its proximity and because many of their family members live there.
When it comes to freedom of expression on the island, 75 percent of Cubans surveyed confirmed that they fear speaking in public, yet those who exercise free speech anonymously are heavily critical of the regime. The majority consider being part of an opposition group as being a good thing.
The idea to do a island-wide survey was prompted by Fernand Amandi, one of the principal partners of the firm, after Raúl Castro argued that "the point of view of the opposition is not representative of the opinion of the entire island."
"As with any study, there are things that some will like, and others will not. But this is the most important work we have ever done because never has there been an attempt as comprehensive as this to give a voice to the Cuban people," Amandi stated.
However, conducting the poll presented several difficulties. Joaquín Pérez, a partner in the firm, reported that "three individuals who were polled grabbed the pollsters, threatened to take them to jail, and attempted to attack them."
The study was conducted between March 6 and 16, 2015, and polled the opinions of 1,200 adults who live in Cuba; the margin of error is 2.8 percent.
Source: Univisión