EspañolUS President Barack Obama will make a stop in Jamaica next Wednesday, April 8, on his way to the Summit of the Americas in Panama (April 10-11), where he will offer his support to Caribbean countries trying to reduce their dependence on Venezuelan oil.
The goal of the visit will be to develop, in cooperation with the World Bank, an investment plan in the Caribbean's energy sector, coordinating efforts both from public and private parties.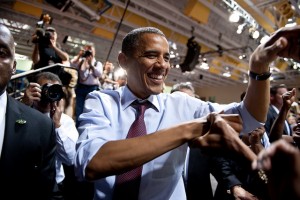 White House sources reported that after visiting Jamaica's Prime Minister Portia Simpson-Miller, Obama will meet Caribbean Community (Caricom) presidents, and participate in an open forum with the region's youth leaders.
The Obama administration's move comes as Venezuela's ailing economy forces Caracas to reduce its subsidized oil exports to Caribbean nations through the Petrocaribe plan.
Other topics on the agenda include a discussion about potential terror threats against the Caribbean's high-profile tourist industry.
Washington has confirmed that Obama's sanctions on Venezuelan officials won't be up for discussion during the Organization of American States (OAS) Summit in Panama. The US president's executive order earlier in March has sparked an intense campaign in Venezuela, spearheaded by President Nicolás Maduro, demanding its removal.
Nevertheless, it is expected that a debate about ongoing diplomatic negotiations between Cuba and the United States will take place.
Obama's visit to Jamaica will be the second official trip by a sitting US president since the island gained independence in 1962. The first president to do so was Ronald Reagan in 1982.
Sources: El Nacional, La Verdad, CDN.