On Monday, March 31, US authorities arrested two former federal agents for allegedly stealing money while working undercover on an investigation into the deep web's illegal-drug market Silk Road.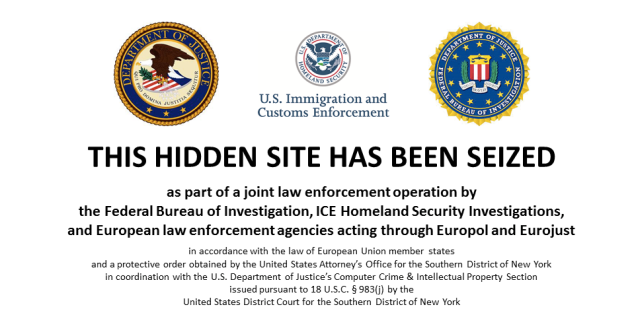 Former DEA officer Carl Mark Force IV and former Secret Service Agent Shaun Bridges, both members of a Baltimore-based task force assigned to shut down the Silk Road, are accused of wire fraud and money laundering. Force is also charged with theft of government property and conflict of interest in his investigation of the Silk Road.
Force was the lead agent in charge of establishing contact with Ross Ulbrichts's alleged alter ego "Dread Pirate Roberts," the administrator of the Silk Road. However, according to a Justice Department press release he "developed additional online personas and engaged in a broad range of illegal activities calculated to bring him personal financial gain."
The complaint alleges that Force took payments in bitcoins from Ulbricht, but instead of reporting those payments to the government, he transferred them to his pwn personal account. Force also allegedly sold information about the investigation back to Ulbricht, functioning as his "paid mole" within the DEA.
Bridges allegedly resorted to now-defunct bitcoin exchange Mt. Gox to divert "to his personal account over $800,000 in digital currency that he gained control of during the Silk Road investigation," states the press release.
Both officers have since resigned from their respective agencies. Force, a 15-year veteran of the DEA, resigned in May 2014, shortly after the investigation into his dealings began. Bridges, who had spent the last six years in the Secret Serves, resigned on March 18 after learning he was the subject of an investigation.
Earlier this year, a US court found Ross Ulbricht guilty on five charges, including drug trafficking and money laundering, among other charges.
Ulbricht admited in court to having created the Silk Road as "economic experiment," but claims he transferred ownership of the website to another person shortly thereafter.
Sources: New York Times, Wired, Gizmodo.