EspañolFormer President of Brazil Fernando Henrique Cardoso (1995-2002) is to join the international team working for the release of jailed Venezuelan opposition leaders Leopoldo López and Antonio Ledezma, on the request of former Spanish Prime Minister Felipe González (1982-1996).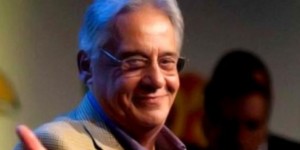 According to a press release by López's Popular Will (VP) party on Sunday, parliamentarians Aécio Neves and Aloysio Nunes from Cardoso's Brazilian Social Democracy Party (PSDB), along with other congressmen from Brazil, are to attempt to visit López and Ledezma, the mayor of Caracas.
Cardoso joins a burgeoning team of former leaders and high-profile international figures calling for the release of the duo, both jailed in the Ramo Verde military prison some 30 kilometers from Caracas.
Among the group are former Chilean Presidents Ricardo Lagos and Sebastián Piñera; Peru's Alejandro Toledo; Uruguay's Luis Alberto Lacalle; and former Costa Rican President and Nobel Peace Prize Laureate Oscar Arias.
Their ranks are further swelled by former Colombian President Andrés Pastrana, Jorge Quiroga of Bolivia, and Ecuador's Osvaldo Hurtado. Providing expert legal advice is Canadian MP Irwin Cotler, who served as counsel to former South African President Nelson Mandela during part of his 27-year jail term under Apartheid.
Pastrana and Piñera previously attempted two months ago to visit López in Ramo Verde (prior to Ledezma's arrest) but were denied entry by guards. Also imprisoned in the military facility is Daniel Ceballos, former mayor of the southwestern city of San Cristóbal, despite having completed his sentence for disobeying a Supreme Tribunal of Justice (TSJ) order to dismantle protesters' barricades in February last year.
Leopoldo López has similarly been imprisoned since February 19, 2014, on charges of inciting violence during the anti-government protests that swept the country. Ledezma was meanwhile seized in a violent raid on his office last February 18 for allegedly forming part of an anti-government conspiracy.
Neves, who narrowly lost out out to President Dilma Rousseff in October's elections, told press that "there's a grave silence by democratically elected governments with regard to the escalating authoritarianism in some countries."
"In Brazil it's much more than an omission, it's a very serious complicity with these regimes," he added.
Venezuelan lawyer Luis De Lion signaled that the involved international figures could serve as amici curiae to form part of López and Ledezma's defense — offering testimony and legal expertise. However, he admitted it "will be difficult" to convince the "dictatorship" of President Nicolás Maduro to allow the group's involvement.
Nevertheless, although De Lion claimed to be "under no illusions" on the political front, he noted that international pressure by the former presidents could "end up creating a precedent to establish a minimum of regional vigilance over the multiple assaults of the Chavista dictatorship" on human rights.
Sources: El Universal, Runrun.es.