EspañolThe Inter-American Commission on Human Rights (IACHR) expressed its "alarm" on Friday over threats and acts of intimidation made against Venezuelan citizens who attended the body's 154th session in Washington, which concluded March 20.
The Organization of American States (OAS) specialized agency highlighted the broadcast of the date and arrival time at Caracas airport of seven individuals by television show Con el mazo dando, presented by National Assembly President Diosdado Cabello.
Among them were members of the Venezuelan Observatory of Social Conflict (OVCS), human-rights organization Provea, the Venezuelan Prisons Observatory (OVP), and Transparency Venezuela.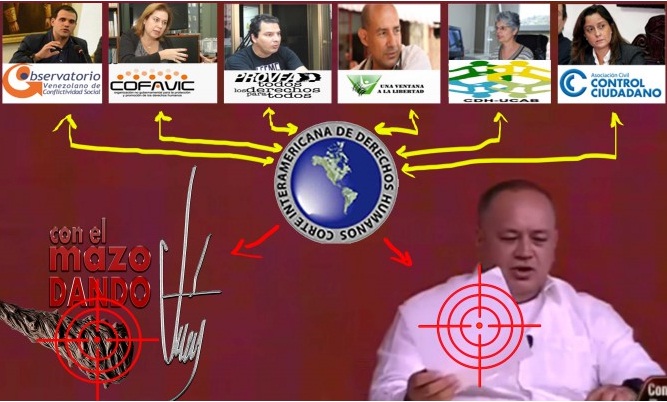 On February 11, in a previous edition of the show, Cabello called attention to those groups that were attending, describing them as "NGOs of the extreme right," and argued that the activists were plotting with the IACHR to issue sanctions against the state-transmitted program.
Cabello used the opportunity to mention several of the attending individuals, as well as activists attached to other NGOs, such as the the Andrés Bello Universidad Católica's Center for Human Rights (CDH-UCAB).
The latest broadcast accompanied the flight details of the IACHR attendees with a photo of Marco Antonio Ponce of the OVCS.
As a result of repeated threats towards Ponce, the IACHR called on Friday for the Venezuelan state to adopt precautionary measures to guarantee his life and safety, as well as his activities as a human-rights defender. The Commission judged that Ponce is in a "serious and urgent situation, as his life and physical integrity are said to be at risk," following "constant acts of harassment by Venezuelan State officials."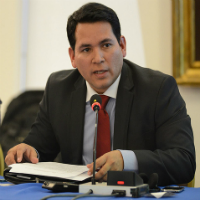 Cabello has branded Ponce a "conspirator and destabilizer" in previous editions of the TV show, sharing photos of events held by the OVCS designed to analyze and verify the events of 2014's protests which led to violence across the country.
In January 2015, Ponce received an honorable mention for his work in human rights by the Canadian Embassy in Venezuela, with the top award going to Provea's Marino Alvarado Betancourt.
The IACHR requested that Venezuela guarantee the safety of all of the mentioned human-rights activists, and prevent them being the object of reprisals by government supporters.
The body also called on public officials to "abstain from making declarations that stigmatize defenders … or suggest that the organizations are acting in an undue or illegal manner."
Article 63 of the IACHR's Rules of Procedure establishes that states must offer guarantees to people who submit information to the Commission and refrain from reprisals against them or their families.