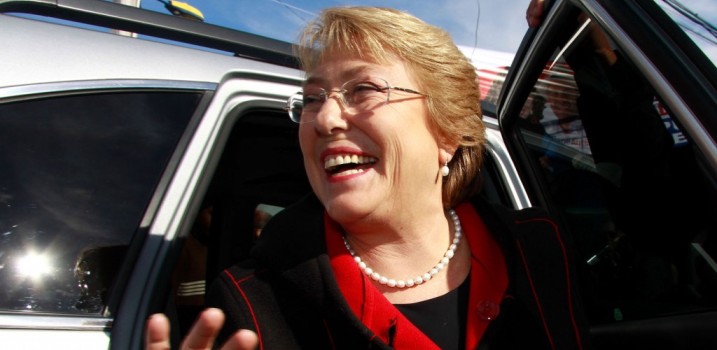 EspañolOn Friday, March 20, a second contract came to light newly implicating Sebastián Dávalos, the son of Chilean President Michelle Bachelet, in the alleged use of his political influence to secure a US$10 million bank loan. The loan was secured by his wife's company, Caval Ltd, and used to purchase and sell land at a profit.
The new contract contains a clause offering over $2 million to Mauricio Valero, a business associate of Dávalos's wife Natalia Compagnon, if he can successfully sell on lands for real-estate developments that were previously reserved for agricultural purposes.
The new piece of evidence comes to light after Hugo Silva, an associate with the Silca firm which bought the lands in question, filed a legal complaint for fraud against Caval. A subsequent investigation led to a raid on Dávalos's and Compagnon's house, where three checks for over $3 million were found relating to the deal.
The couple are both under investigation for illicit business dealings, and the traffic of influences. Earlier in March, Dávalos resigned his position as sociocultural director of the presidency, after allegations came to light that he had participated in a meeting with Banco de Chile owner Andrónico Luksic to discuss the loan for his wife's company, which at the time held assets of under $10,000.
The scandal has also caused Bachelet's presidency to drop 18 points in approval ratings, according to the latest survey by local pollster Cadem, following campaign promises to combat inequality and illicit profiteering in public life.
The investigation being conducted by the Public Ministry is expected to reach its conclusion in next few days. The latest evidence will help to clarify whether or not Dávalos used his position and proximity to the president to secure the loan.
Suspicious Bailout
The Caval case is also investigating a second loan made by Banco de Chile to Caval in 2013, rescuing it from dire financial straits. Company accounts show that Caval had cancelled projects worth some $800 million, while its debts outstripped its assets by almost $300 million. Investigators are seeking to ascertain whether Dávalos's influence was also behind this otherwise unlikely bailout.
Tax authorities are now revising Caval's tax declarations for both 2013 and 2014. In the latter year, Caval reported its income to be at over $3 million, while its expenditure was less than $100,000.