EspañolRafael Guardia Jaén, former head of Panama's National Help Program (PAN), has reportedly divulged to prosecutors the inner workings of a corrupt network of businessmen and politicians responsible for embezzling public funds meant to aid the needy.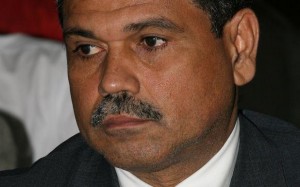 According to the former director, himself charged with embezzlement and crimes against public administration, grain companies which supplied Panamanian public schools filed inflated price estimates with the PAN in order to receive larger payments.
The PAN has faced allegations of irregularities since the end of the Ricardo Martinelli administration in 2014, leading to a Supreme Court investigation. The court's primary case against the PAN involves inflated contracts worth US$45 million to purchase dehydrated food.
According to Guardia Jaén, Martinelli ordered the Finance Ministry to transfer funds into the PAN's dwindling budget. Since purchases over $300,000 require congressional approval, deals were broken up into purchases of $299,000 or less, totaling $4 million between 2012 and 2014.
Authorities arrested Guardia Jaén in November 2014, and he remains under pretrial detention in El Renacer prison. The state seized $18 million from his bank accounts, as well as luxury homes, cars, and yachts, among other belongings.
Authorities have held Guardia Jaén's predecessor at PAN, Giacomo Tamburrelli (2009-2012), under house arrest since December for the same inflated-contracts scheme.
Two former officials told the prosecutors that Martinelli oversaw the deals involving the alleged inflated contracts and other illegal payments.
Prosecutors in this case have so far indicted 32 people, including Martinelli's private secretary Adolfo Chichi De Obarrio, former Comptroller Gioconda Torres de Bianchini, and the former president's brother, Mario Martinelli, who allegedly received checks from the companies that were awarded the grain contracts.
Source: La Prensa.