EspañolOngoing peace talks between the Colombian government and FARC faced a setback Thursday as the guerrilla organization threatened to end a unilateral ceasefire in force since December.
The Marxist rebel group issued the threat following a series of recent attacks by the Colombian Army on senior FARC officers.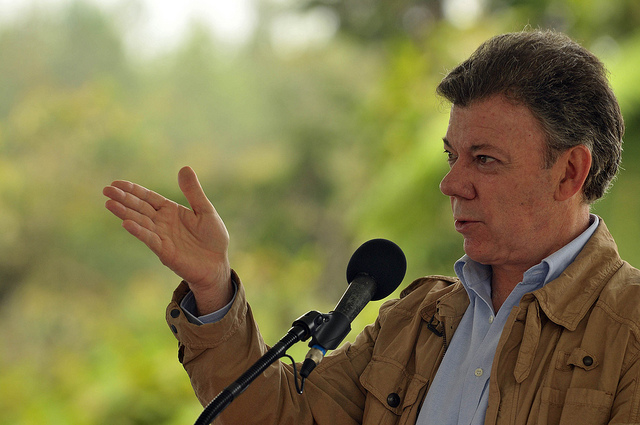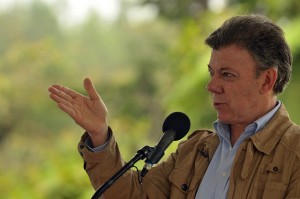 "We call on [Colombian President Juan Manuel] Santos to do something to save the unilateral, indefinite ceasefire that FARC has declared to the country," said Iván Márquez, FARC's chief negotiator. "Stop operations against the guerrilla forces."
"The government must make an effort to stop those forces … who are trying to sabotage a beautiful initiative," Márquez added. "It would give us a lot of opportunities and a better environment to advance in the build up of agreements around the table in Havana."
Márquez's ultimatum marks the first time the rebel group has threatened to end the one-sided truce. Both parties have been discussing the possibility of a bilateral ceasefire through March in Havana, Cuba, although Santos has maintained a bellicose footing.
Nevertheless, Santos said last week that he will suspend aerial bombings for one month, provided guerrilla units don't present localized threats to civilians.
A spate of clashes between FARC and government forces throughout March have left several dead.
On Wednesday, the military clashed with rebels in an attempt to capture the chief financial official of a FARC battalion in southwestern Colombia, leaving one solider dead and one civilian wounded.
"Unfortunately, a soldier was killed. The troops have already been extracted, and an indigenous person was wounded," General William Torres told local radio.
In March, at least another two soldiers and three guerrilla members, including a senior FARC officer, have been killed in clashes.
The Colombian government and FARC have been formally negotiating since November 2012 to put an end to the 50-year conflict, which has left over 200,000 dead and displaced millions from their homes.
Sources: Terra, El Espectador.