EspañolPuerto Ricans should expect to see an increase in gas prices after a new law known as the "crudita," which raised the import tariff on a barrel of oil from US$9.25 to $15.50, went into effect on Sunday, March 15.
Gas prices will increase by three or four cents (around 6 percent), said the Puerto Rican Gasoline Retailers Association president, Ricardo Román.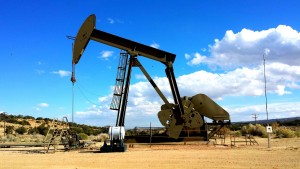 The measure seeks to restore fiscal balance on the island and inject liquidity into the Government Development Bank. The government aims to collect about $185 million in taxes that would allow it to subsidize the Puerto Rico Highways and Transportation Authority and stabilize its finances.
"This is terrible, because the [sale] volumes have been diminishing in Puerto Rico. Cars are more efficient, the emigration … these phenomenons made the consumption decline, even if they deny it, they know it," said Román.
Furthermore, the law allows the government to issue debt in the amount $2 billion, which will be backed with the income generated by the tax increase.
On Tuesday, March 10, the Puerto Rican Congress passed an amendment to the law that will allow the Treasury Department to review the tax rate yearly and change it according to revenue levels.
According to the Speaker of the House of Representatives, Jaime Perelló, this procedure would allow the government to guarantee a minimum level of revenue to complete the debt-issuing process.
The "crudita" is among a series of measures that aims to confront the hard fiscal situation that Puerto Rico is facing, and obtain the funds needed to keep several government agencies working. Among them, the Electric Power Authority is in the weakest position, with a renegotiated debt of $9 billion.
Sources: El Comercio, Metro.