An internal vote by prominent Cuban opposition group Damas de Blanco (Ladies in White) has confirmed current leader Berta Soler in her post, after bitter internal divisions emerged in February.
During a secret ballot on Wednesday, March 11, 180 members voted in support of Soler. Sixteen members voted to remove her, while six ballots were left blank.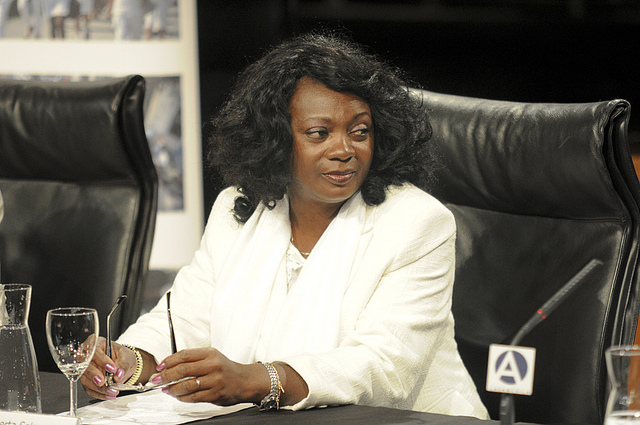 "A secret vote is very important because it allows people to say what they want. The ballots which were left blank or were null — there weren't many of these but they exist — are a form of democracy," Soler said after the vote.
Soler called the referendum on February 22 after a Ladies in White meeting descended into chaos. A video circulated online showed Soler leading a group chanting "traitor" at fellow member Alejandra García de la Riva who had criticized Soler's leadership.
Following the leak of the video, a group of 16 founders of the movement living the United States signed a petition demanding Soler's resignation and new leadership elections.
Another 100 women, among them former members who were expelled or had quit the organization, also created a petition calling for Soler to step down, claiming that activists had been arbitrarily ejected from the movement.
Around 60 activists have left Ladies in White in the last two years, provoking a rupture within the group. Many have accused Soler of abusing her authority, expelling members unjustly, and failing to cooperate with other dissident groups.
Laura Pollan founded Ladies in White in 2003 after a government crackdown on opposition figures known as the Black Spring. Pollan's husband was among 74 other dissidents sentenced to lengthy prison terms. Soler took over the movement after Pollan's death in 2011.
Although originally comprised by mothers, daughters, and wives of the incarcerated dissidents — which have all since been released — most of them have left the group, and have been replaced by unrelated opposition activists.
In 2005, the European Parliament awarded Ladies in White the Sakharov Prize for freedom of thought.
Sources: Miami Herald, 14 y Medio, Reuters.