EspañolIn a bipartisan effort, three US senators presented on Tuesday a bill which seeks to eliminate obstacles imposed by federal law on states legalizing marijuana for medical purposes.
According to the text of the Compassionate Access, Research Expansion and Respect States (CARERS) Act, the bill would prevent the Drug Enforcement Administration (DEA) from continuing its offensive against patients, doctors, cultivators, and sellers of marijuana in states where the psychoactive has been authorized for therapeutic ends.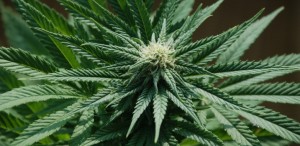 The initiative, promoted by Senators Cory Booker (D-NJ), Rand Paul (R-KY), and Kirsten Gillibrand (D-NY), would also lower cannabis's DEA classification, allowing doctors to prescribe it certain cases, broadening researchers' access to the drug, and lifting restrictions on financial institutions offering their services to the sector.
"Almost half the states have legalized marijuana for medical use; it's long past time to end the federal ban," said Michael Collins, policy director for the Drug Policy Alliance.
"This bipartisan legislation allows states to set their own medical marijuana policies and ends the criminalization of patients, their families, and the caregivers and dispensary owners and employees who provide them their medicine," he added.
Twenty-three states have currently legalized marijuana for therapeutic purposes, while a dozen have regularized the use of cannabidiol (CBD), a non-psychotropic medicinal component of marijuana used in some cases to alleviate epilepsy attacks among children.
Four other states — Colorado, Washington, Oregon, and Alaska, together with Washington DC — have legalized the recreational use of marijuana.
Sources: Washington Post, Huffington Post.