EspañolThe government of Colombia is preparing to issue its final ruling on an eight-year antitrust investigation into the local cement and sugar industries. "The evidence phase has concluded, and we are entering the final decision phase now," said Pablo Felipe Robledo del Castillo, head of the Superintendency of Industry and Commerce (SIC) on Monday, March 9.
Castillo estimates the investigation's findings will be announced sometime in mid-2015.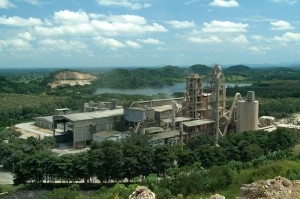 The investigation involves Colombia's three biggest cement producers, some of the largest in Latin America: Cementos Argos Cemex, and the local subsidiaries of Cemex and Holcim.
Regulators have indicated they will also investigate the rice industry due to a sizable hike in prices earlier this year.
"We are investigating if the hike in the final price is related to a hoarding maneuver to limit supplies in the market, thus raising prices, or if it's part of alleged cartel-like practices aimed at increasing the price in Colombia," said Robledo.
Robledo also said he plans to introduce a bill on March 16 to toughen sanctions against companies engaged in price-fixing practices.
"This rule will allow us to increase the sanctions above the nominal amount of COL$65 billion (US$25 million), the current maximum, by adding percentages of a company's revenues or equity, in order to boost the penalties," he explained.
In 2014, the SIC filed charges against toilet paper and disposable diaper companies over an alleged price-fixing scheme. Earlier this year, the superintendency also filed similar charges against private security firms and paper notebook producers.

Sources: BNAmericas, El Colombiano.