EspañolOn Saturday, March 7,  a Chilean judge ordered preventative detention for six top executives of business group Penta on charges of tax fraud and bribery, amid a scandal involving millions of dollars worth of illegal campaign contributions for several conservative politicians.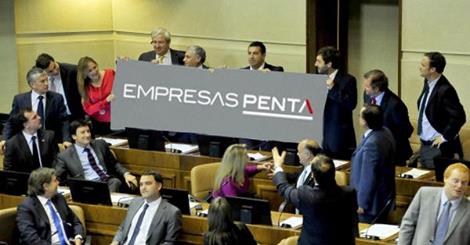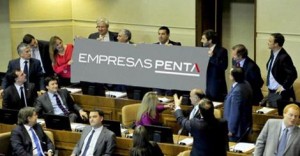 The judge also set a deadline of 120 days for the prosecution to complete its investigation before the beginning of the trial. The executives, who according to court documents have been involved in a series of maneuvers to avoid paying taxes, could face up to 15 years of jail time.
What started out as a case of tax avoidance acquired far-reaching political relevance after one of the defendants admitted Penta helped fund multiple political campaigns by the Independent Democratic Union (UDI) through a series of fictional business contracts paid with fake receipts.
Opposition political figures, however, are not the only ones involved in the scandal. Andrés Velasco, finance minister during President Michelle Bachelet's first term (2006-2010), and current Public Works Minister Alberto Undurraga, have also benefited from Penta contributions, according to the prosecution's evidence.
The preventative arrest order includes the founder and owners of Penta, Carlos Alberto Délano and Carlos Eugenio Lavín; Hugo Bravo, former general director; Marcos Castro, former manager of accounting; Pablo Wagner, undersecretary of mining during former President Sebastián Piñera's administration (2010-2014); and Iván Álvares, former authority with the Internal Revenue Service (SII), who is already in jail on previous charges.
The judge also ordered house arrest and a travel ban for Manuel Antonio Tocornal, current general director of Penta.
The defendants were immediately moved to an annex housing a prison facility for economic crimes.
Julián López, one of the attorneys representing the Penta executives, appealed the judge's decision and criticized the alleged "interference" of "others' arguments" in the hearing.
López cited "the fact that the prosecution has disseminated via Twitter the arguments invoked during the hearing" as one of the interferences the Penta directors had suffered.
Sources: El Mercurio, Infolatam.