EspañolOn Monday, March 9, a Bolivian judge ordered the arrest of a journalist for "obstruction of justice" after he interviewed a nurse who was allegedly involved in the rape and murder of an eight-month-old toddler last November, according to prosecutor Marco Antonio Vargas.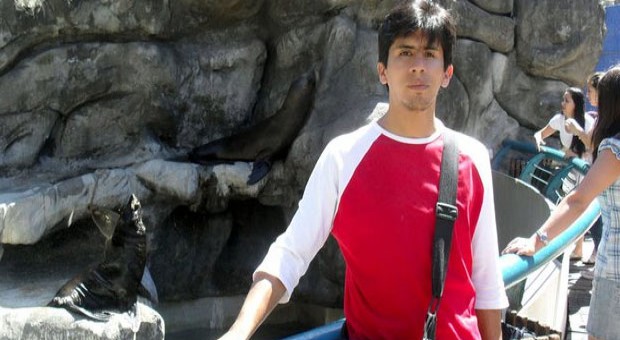 Judge Lorena Camacho ordered the preventative detention of Carlos Quisbert Fernández, a journalist with the Bolivian daily El Diario, claiming he visited the nurse in jail but did not present his press credentials. Prosecutors also claim Quisbert attempted to "influence" the case by handing the nurse two notes — the contents of which are yet unknown — in order to help her case.
The judge issued the preventative detention order due to Quisbert's inability to demonstrate proof of a family, job, or legal residence in the country, according to Vargas.
El Diario executives called the detention "arbitrary and illegal" and the newspaper has denounced the actions of Bolivian authorities in keeping Quisbert isolated for more than 24 hours, impeding his ability to seek legal advice.
"If they are going to put obstacles, limits, on journalistic labor, we have a serious problem in this country," said El Diario director Antonio Carrasco.
Quisbert, in an interview with the television network ATB, denied the allegations. "We are looking for information, and we document it. That is making [the authorities] uncomfortable," he said.
The journalist says he was investigating the murder of Óscar Alexander, an eight-month-old baby who died in a state-run orphanage on November 13, 2014, due to an internal hemorrhage after an alleged sexual assault.
Prosecutors have indicted eight individuals in connection to this case, however, defense lawyers say there is not sufficient evidence to link them to Alexander's death.
The Bolivian government has previously clashed with local media, who President Evo Morales has frequently criticized. On Monday, March 10, Morales claimed some media outlets in the country function as "spokesmen" for "criminals," after reporting the statements of former Senator Roger Pinto.
On Friday, Pinto accused government officials of collaborating with general and former anti-drug czar Carlos Nina, recently imprisoned over his alleged ties with drug traffickers.
Source: El Diario.