EspañolIn a press conference on March 5, the ex-wife of late Argentinean prosecutor Alberto Nisman, Sandra Arroyo Salgado, said that independent examinations of his autopsy report proved the he was murdered.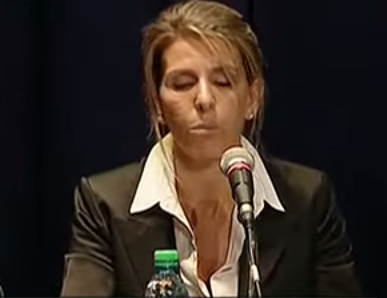 "Violent death can only have three hypotheses: accident, suicide, and homicide," Arroyo Salgado said. "The report we present today bluntly dismisses the first two hypotheses: suicide and accident. We can only conclude that Nisman was, without a doubt, a victim of murder."
The report, based on analysis of the existing forensic evidence, argues that Nisman's body showed no sign of postmortem spasms, and suggests that the prosecutor's body was moved, contradicting conclusions reached by investigating officials.
Salgado, who is a plaintiff in the investigation into the death of Nisman as well as a federal judge, told press that the late prosecutor experienced agonizing pain before his death, another indication that would rule out the suicide hypothesis.
The independent experts also disagreed with the time of the death. According to the official report, Nisman died on Sunday, February 19 around noon, but the new report states that his death was 18 hours before, on Saturday night.
Nisman's ex-wife and mother of their two daughters criticized Prosecutor Viviana Fein, who is leading the investigation, accusing her of working "exclusively on a single hypothesis" of suicide.
"The prosecutor will never be able to prove Nisman committed suicide because he didn't — Nisman was murdered," she said.
Following the press conference, Fein responded to the criticism forcefully. "I won't allow anyone to discredit my work and my team's work," she said.
"The prosecutor's office has no evidence to prove Nisman was murdered … there are many tests still to go before we have a firm result," Fein added, admitting that "no evidence" had yet been found to confirm the suicide hypothesis.
On Thursday afternoon, Fein summoned the forensic experts convened by Salgado to offer further detail on their findings.
Nisman's was found dead on January 19, a day before he was due to address Congress on allegations that President Cristina Kirchner and senior officials covered up Iran's role in the 1994 bombing of the AMIA Jewish community center in Buenos Aires.
Source: La Nación.