EspañolArgentinean Federal Prosecutor Gerardo Pollicita appealed on Wednesday a decision that dismissed allegations against President Cristina Kirchner of covering up Iran's role in the 1994 bombing of the AMIA Jewish community center in Buenos Aires.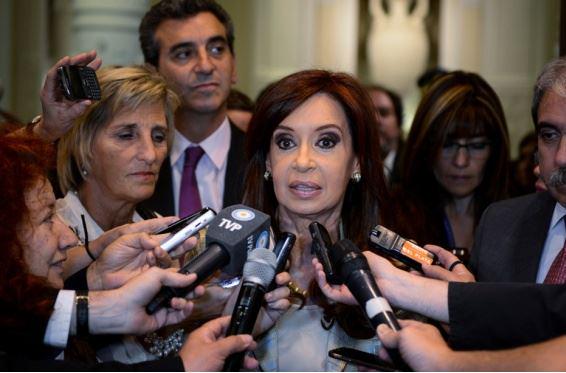 According to Pollicita, Federal Judge Daniel Rafecas dismissed the allegations in an "anticipated and premature" way. The prosecutor said that not allowing a full investigation into the accusation "prevents access to essential information" that could prove the responsibility of the president and other implicated figures.
"A criminal hypothesis of this unusual gravity and institutional importance, as presented by Nisman, demands performing every effort to try to reach the real truth of what happened," reads the document presented by Pollicita to the Federal Chamber.
Alberto Nisman was found dead on January 19, fewer than 24 hours before he was due to testify in Congress about the accusation against Kirchner and several senior officials.
Related Arrest
A customs official working in Buenos Aires's international airport was arrested on Tuesday, becoming the first person detained in relation to the death of Prosecutor Alberto Nisman.
The official — whose name was not disclosed — was taken into custody for illegal surveillance of Nisman while he was at the airport on January 12, the day he returned from vacation in Europe.
Footage released by a local news channel from the airport's CCTV system shows various surveillance cameras in the airport following the prosecutor after his arrival. Judge Fabiana Palmaghini subsequently suggested that prosecutor Viviana Fein, charged with investigating Nisman's death, summon airport security personnel for questioning.
Authorities charged the customs official with abuse of authority and failure to comply with the duties of a public servant before releasing him early Wednesday morning.
Meanwhile, Federal Prosecutor Guillermo Marijuán filed in early February a criminal complaint over the suspicious footage. Later that month, his fellow Federal Prosecutor Patricia Cisnero launched a formal investigation to determine if Nisman was being followed by the surveillance cameras in the airport. Cisnero subsequently joined police in searching the airport for evidence.
On Wednesday, March 4, Kirchner's government published a paid insert in the main newspapers of the countries accusing Nisman of seeking "destabilize" the government with his allegations against the president.
"What objectives did Prosecutor Nisman pursue with his complaint riddled with contradictions, lack of logic and legal basis? Is it possible to think a different hypothesis other than to seek to generate a destabilizing political effect?" reads the text.