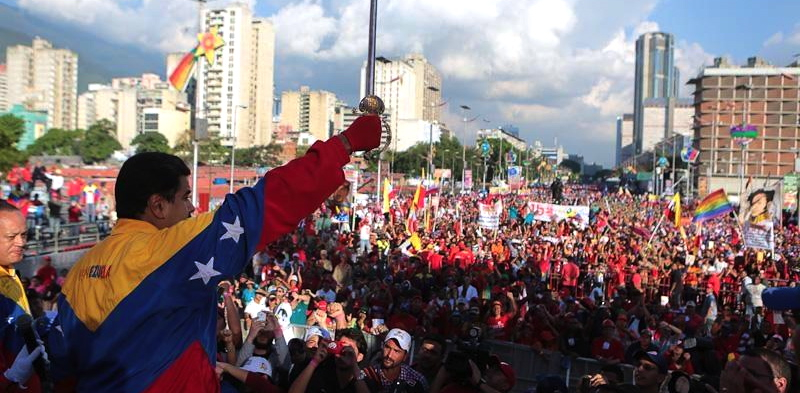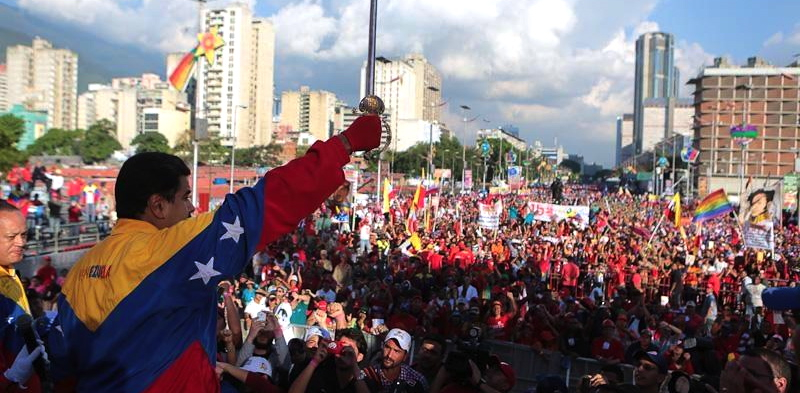 EspañolIn an "anti-imperialist" rally on Saturday, Venezuelan President Nicolás Maduro came out swinging against the United States. The socialist announced that some US diplomats will have to hit the road, while tourists from the North American nation will have to apply for a visa and pay the same US$160 that Venezuelans pay to enter the United States.
The move is to "protect" the nation from touted coups d'état, and to up the stakes further, Maduro shared that his government will retaliate against US sanctions on Chavista officials over human-rights violations. They shall impose counter sanctions of their own — as Nicaraguan President Daniel Ortega did in December — barring entry for alleged perpetrators of human-rights violations in Iraq, Syria, and Vietnam.
In his speech, Maduro did not specify how many US officials would be subject to the ban. However, to get the ball rolling he named former President George W. Bush, former Vice President Dick Cheney, former CIA Director George Tenet, Senators Bob Menendez (D-NJ) and Marco Rubio (R-FL), and Republican Representatives Ileana Ros-Lehtinen and Mario Díaz-Balart of Florida, both Cuban Americans.
"There can be no entry for terrorists to Venezuela. Get out of here, terrorists!" Maduro said.
The sitting US congressmen have, however, laughed off and dismissed Maduro's strategy and labels. Ros-Lehtinen is "proud," and likewise Rubio has said "I want [Venezuela] to have freedom.… to have human rights, and to be banned by a dictator like Nicolas Maduro is … a badge of honor."
I've always wanted to travel to a corrupt country that is not a free democracy. And now Castro's lap dog won't let me! #quepena #maduro

— Mario Diaz-Balart (@MarioDB) February 28, 2015
US tourists have also not needed paperwork and fees to dissuade them from traveling to Venezuela. Their presence has plummeted in recent years, on account of the nation's severe insecurity and social turmoil.
Sources: Guardian, Fox News, United Socialist Party of Venezuela.