EspañolOn Monday, February 24, the US Supreme Court gave a victory to Cuban state cigar manufacturer Cubatabaco, refusing to hear an appeal over an earlier ruling which prevented other companies from distributing its Cohiba brand in the United States.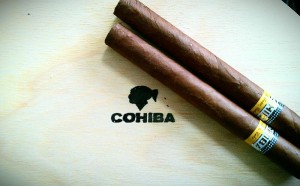 The dispute arose in 2009 when Cubatabaco won a lawsuit against the Delaware-based General Cigar Company over its distribution of Cohiba cigars on US soil — something which Cubatabaco has been forbidden from doing during the half-century embargo of the Caribbean island.
However, General Cigar Co. has been distributing Cohiba cigars manufactured in the Dominican Republic throughout the United States since 1992.
The US firm appealed the 2009 ruling, and in June 2014 a federal district court again sided with Cubatabaco. On Monday, the Supreme Court declined to hear the case and thus finally upheld the previous decisions, ending a 6-year legal battle.
The ruling comes two months after after President Barack Obama announced in December a historical shift in diplomatic relations with Cuba. While the embargo remains intact, the US government relaxed certain travel and commercial restrictions, allowing visitors to take home up to US$100 worth of Cuban-made cigars.
Cubatabaco's next step is to request the US Trademark Trial and Appeal Board to cancel a patent on the Cohiba cigars granted to General Cigar Co.
Javier Terrés, vice president of development at manufacturer Habanos Inc. — half-owned by Cubatabaco — said he was "obviously very happy" with the ruling, although he was yet to ascertain the exact details.