More than 300 inmates were killed in Venezuela's violent and overcrowded prisons in 2014, according to a report from a local prisoner-rights group released on Tuesday, February 24.
The report issued by the Venezuelan Prison Observatory (OVP) documents 309 deaths and 179 injuries in jail during the course of the year, a reduction from 2013 when 506 inmates were killed and 616 wounded.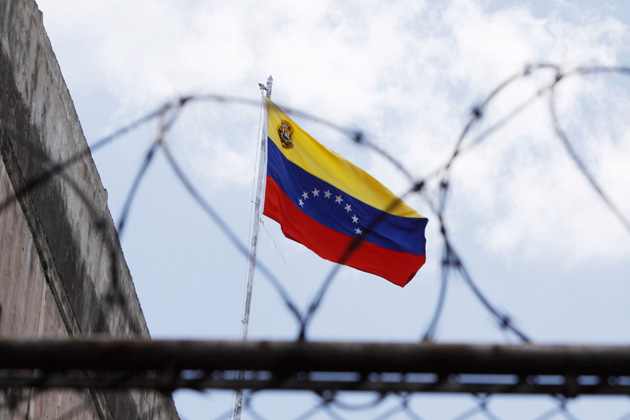 "The decreased can be explained by the new prison system, since inmates remain locked up almost all day. What is needed is a greater number of guards, and recreation and work for the inmates," said Humberto Prado, head of the OVP.
The report cites disputes among prisoners and clashes with prison guards as the primary cause of death and injury in jail.
Between 1999 and 2014, almost 6,500 prisoners died and over 16,000 were injured due to prison violence. "Since the creation of the Ministry of Penitentiary Affairs, in mid-2011, 1,622 inmates have died and 2,328 have been injured," said Prado.
Venezuelan jails currently hold 51,256 inmates, but were only built to house 19,000 prisoners, resulting in a serious case of overpopulation, states the report.
The OVP also points to a slow judicial system, the lack of prison facilities, and excessive prison sentences as reasons for the poor condition of Venezuelan jails. Of those currently locked up, only 36 percent have been convicted, while the rest await trial — a situation that has attracted the attention of the United Nations Committee against Torture.
Despite the overcrowding issue, the Venezuelan Ministry of Penitentiary Affairs has shut down five prisons in recent years, including the only facility in Caracas, according to the report.
The OVP based its findings on press reports, complaints filed by inmates and their families, and information from other human-rights groups.
Sources: NTN24, La Patilla, El Universal.