EspañolOn Sunday, February 16, it emerged that the US Internal Revenue Service (IS) has agreed to a request by the Chilean opposition Independent Democratic Union (UDI) party to investigate a fundraising event held in New York during President Michelle Bachelet's 2013 election campaign.
The UDI requested a probe into the event on January 22, after allegations surfaced in Chilean press that current Foreign Minister Heraldo Muñoz took part in a dinner on a yacht in New York, where every attendee allegedly contributed US$1,000 to Bachelet's campaign for a second term. Up to 40 guests, both Chilean citizens and overseas nationals, are alleged to have attended the event.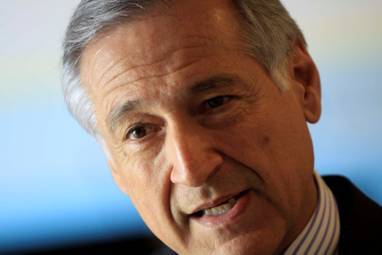 UDI Deputy Felipe Ward welcomed the IRS response, saying that it would verify the truth of suspicions over "illicit conduct in President Bachelet's fundraising under both Chilean and US law."
UDI members have alleged that Bachelet's supporters violated US campaign financing law for tax-exempt, non-profit fundraising. The investigation will also seek to determine whether foreigners contributed to Bachelet's re-election campaign, a practice currently illegal under Chilean law.
Foreign Minister Muñoz rejected the accusations on Monday, arguing that no contributions were made by non-Chilean citizens and the funds raised in New York obeyed all legal requirements. "It was an open and transparent event," he said.
Muñoz added that the donors were all expatriate Chileans based in New York, and that the funds contributed "were much lower than those reported in the media."
Bachelet's Son under Investigation
Also on Sunday, public prosecutor Luis Toledo announced an investigation into Bachelet's son, Sebastián Dávalos, for allegedly promising influence over government policy in exchange for money.
Dávalos stepped down on Friday as the presidency's social-cultural director. He faces allegations that he secured a US$10 million loan from Banco de Chile for his wife's company by promising bank executives the ear of the government. The loan was used to purchase land which was later sold at a $4 million profit.
The UDI itself has been mired in a campaign finance scandal involving the Penta Group since August 2014, with several former ministers and Penta executives formally charged in January.
Sources: La Tercera, 24 Horas