EspañolOn Monday, February 16, Chevron announced it had reached an agreement with James Russell DeLeon, the principal financier of the lawsuit against the company in Ecuador over alleged environmental damage.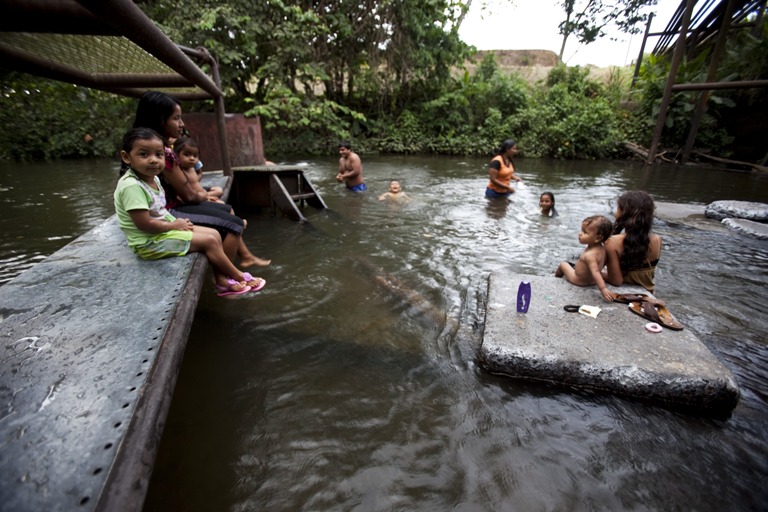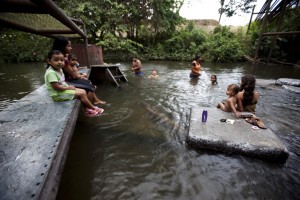 DeLeon released a statement indicating he had been "misled" on important facts related to the case, and has decided to pull his funding and relinquish his entire interest in the litigation to Chevron.
Since March 2007, DeLeon invested US$23 million in the case in exchange for approximately 7 percent of the $9.5 billion Ecuadorian judgement against Chevron. The oil company sued DeLeon in Gibraltar, where he maintains his residence, for his role in funding what Chevron maintains was a fraudulent claim.
By withdrawing his financial support, DeLeon has resolved Chevron's claims against him. In March 2014, Judge Lewis Kaplan of the Federal District Court of Southern New York ruled that the $9.5 billion dollar judgment against Chevron in Ecuador was the product of fraud and racketeering activity.
Judge Kaplan ruled Steven Donziger, principal counsel in the Lago Agrio lawsuit, violated the Racketeer Influenced and Corrupt Organizations Act (RICO). According to Fortune, Russell Deleon and Donzinger are longtime friends and Harvard Law School classmates, a detail that Chevron's counsel highlighted throughout the trial.
The plaintiffs in the Lago Agrio lawsuit in Ecuador accused Texaco, a company acquired by Chevron, of having spilled nearly 80 thousand tons of crude oil and other toxic contaminants in areas of arable land. These areas were inhabited by indigenous groups, such as the Cofán, Siekopai, Waorani, Siona, Tetetes, and Sansahuari, between 1964 and 1992.
In response to DeLeon's announcement, Karen Hinton, a spokeswoman for Donzinger, issued a press release on Monday. "While we wish Mr. DeLeon had been better able to withstand Chevron's pressure campaign," said Hinton, "we are pleased with news of this settlement because it will allow a significant stake in the winning judgment of the affected villagers to be used for clean-up of their ancestral lands rather than be paid to an outside investor."
Hinton further stated there are hopes Judge Kaplan's ruling will be overturned in the Court of Appeals, arguing it was "factually and legally flawed, was the product of one-sided proceedings in favor of Chevron, and relied heavily on the word of an admittedly corrupt former judge to whom Chevron paid exorbitant sums of money in exchange for false testimony."
Donziger's press release also notes that Russell Deleon had not made any payments toward the lawsuit over the last two years. Deleon is the most recent of several individuals who have disassociated themselves from Donziger and the named plaintiffs of Lago Agrio, according to Chevron.
During the seven-week federal trial against Donziger for conspiracy and fraud, more than 12 former associates testified against him, including former attorneys, partners, environmental consultants, financiers, employees, and Ecuadorean partners.
"We are pleased that yet another long-time supporter has ended his association with this scheme," said R. Hewitt Pate, Chevron's vice president and general counsel. "Chevron will continue to hold accountable those who associate themselves with this fraudulent litigation."
As part of the settlement, Deleon also agreed to remit all financial interest in the documentary film Crude to Chevron. Deleon financed approximately 60 percent of the documentary, which chronicles the alleged damage caused by the oil company against the indigenous communities of the Ecuadorian Amazon.