EspañolSupporters of the Anarcho-Capitalist Club of Cuba (CAC) are now able to send bitcoin donations to the group, a club spokesman announced on Thursday, February 12.
The CAC, an organization dedicated to advocating freedom and anarcho-capitalist political philosophy on the Caribbean island, aims to provide Cubans with a perspective that counters the Castros' totalitarian regime.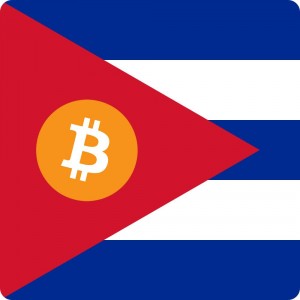 The organization, allied with the Mises Institute of Cuba, has managed to spread its message through independent libraries in the country, preparing lectures on free-market anarchism.
Through help from its international supporters, the club has launched a bitcoin donation account to continue its progress. Given the climate of political retaliation, most CAC members are not able to gain employment on the island.
Joisy García, one of the club's founders, told the PanAm Post that the group has successfully made history as the first organization to accept bitcoin in Cuba. García, however, emphasized that he is not able to publicly disclose how the group plans to exchange bitcoins for Cuban pesos.
After an initial trial run on Thursday, the CAC successfully obtained their first donation. Supporters can send donations from any bitcoin account using the code the group has made available on their website: 19AfRwtrebmR4kSy1wwpRHY7Smj9rmKkYF.