EspañolBassil Dacosta was the second person to fall victim to the violence following protests in the streets of Venezuela on February 12, 2014. The young man was a carpenter and loyal fan of the Deportivo Táchira soccer team.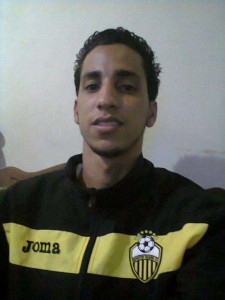 A gunshot to the back of the head ended his life at a corner of Tracabordo in the Candelaria parish of Caracas.
The street corner where Dacosta died is now adorned with portraits, murals, messages, and candles. Locals often gather to pray in honor of his memory.
Prosecutors in this case initially ordered the arrest of five Bolivarian Intelligence Service (SEBIN) officials, as well as two army officers who were purportedly assigned to the Interior Ministry.
However, as the investigation moved forward, only one person was formally charged with the killing: José Ramón Perdomo, a SEBIN official. While the indictment has been filed, Perdomo's trial has not yet begun.
On Tuesday, February 10, Ombudsman Tarek William Saab announced that on Thursday, February 12, 2015 — the first year anniversary of Bassil's death —the victim's mother, Jeneth del Carmen Frias, will be invited to a hearing to discuss her son's death.