EspañolIn Adriana Urquiola's case, there were two people killed: both Adriana and her unborn child. Police identified the killer as Yonny Eduardo Bolívar, who remains a fugitive to this day.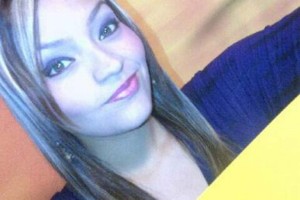 Urquiola was a sign-language interpreter at the television station Venevisión. On March 23, 2014, she was on her way home to Los Teques, 20 kilometers away from Caracas, when her car got trapped behind a barricade.
During the protest, Bolívar, driving a black Toyota 4Runner, got out of his car and fired his gun into the air, wounding Urquiola. The man admitted to the accidental killing in an interview with Venezuelan daily El Nacional.
Bolívar claimed he was a bodyguard for the Minister of Penitentiary Affairs Iris Varela at the time. Varela, however, denied Bolívar's claim and said he was only a repairman in her office building.
Bolívar also admitted being an ex-convict and that he carried a police badge when he shot Urquiola, but refused to explain why. He agreed to the interview only after fleeing the country.
On April 6, 2014, El Nacional published a dossier on Bolívar, which revealed he had close to ties to Venezuelan artists, frequented government events, held various properties, and often introduced himself as a National Police deputy.
On February 5, 2015, Ombudsman Tarek William Saleb reported Interpol had put out a red alert notice for Bolívar's arrest.