EspañolThe Uruguayan government published on Wednesday, February 4, the decree that will regulate the production, distribution, and acquisition of marijuana for medical and scientific purposes. It also sets the conditions for importing and exporting marijuana derivatives.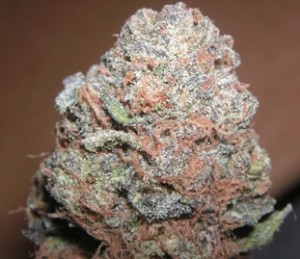 "It shall be permitted to plant, cultivate, harvest, store, and sell psychoactive and non-psychoactive cannabis exclusively for scientific research or the development of medical strains," reads the decree.
Medical marijuana will be sold in pharmacies only to those with an "official prescription" from a doctor, and users must be over 18 years old.
The law establishes that any scientific research must be authorized by the Ministry of Public Health, and the findings must also be presented before the ministry.
Scientists and researchers may produce their own cannabis or purchase it from producers authorized by the Cannabis Regulation and Control Institute.
As with recreational marijuana, medicinal cannabis is exempt from rural-products taxes for all activities associated with the plant and its derivatives. The decree also bans all advertisement of marijuana products.
In December 2013, the Uruguayan Congress passed legislation that legalized the production, distribution, and consumption of marijuana. Last December, President José Mujica signed a decree regulating the cultivation of hemp, making Uruguay the first country in South America to authorize its industrial use.
Marijuana in Uruguay will be available to consumers in private clubs, pharmacies, as well as through self-cultivation. Cannabis clubs must also meet certain requirements as set forth by government regulation. Each club must be registered as a civil association with the Ministry of Education and Culture, maintain a membership list of between 15 and 45 people, among other requirements set by the Cannabis Regulation and Control Institute.
Sources: Informador, 180.com