EspañolUS representatives met on Tuesday, January 27, with delegates from 17 Caribbean countries in Washington, DC at the Caribbean Energy Security Summit. The group discussed ways to boost the use of alternative energy sources in order to reduce the influence Venezuela has through its Petrocaribe alliance that provides subsidized oil to Caribbean nations.
During the meeting, the US delegation proposed a "new energy paradigm" based on private investments to pursue diverse source of energy and reduce their dependence on oil.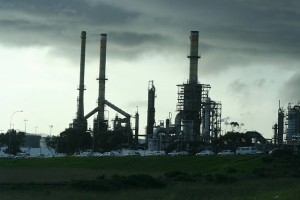 US Vice President Joe Biden said the Caribbean community has "an opportunity for a supply of energy that is more resilient, more sustainable, cleaner, more affordable than its ever had."
The US government advanced a proposal by the World Bank to create a Caribbean Energy Investments Network that would allow public and private investors to coordinate their projects and streamline their goals.
Special Envoy for International Energy Affairs at the US State Department, Amos Hochstein, said that it was the right opportunity and the right time to move beyond simply reducing dependence on Venezuelan oil and towards a new energy paradigm.
Currently, a majority of Caribbean countries belong to the Petrocaribe alliance, which since 2007 has supplied subsidized Venezuelan oil in exchange for goods and services.
The International Monetary Fund, however, warned last week that due to a drop in oil prices, Caracas has begun to reduce its support for the program.
"Whether it's the Ukraine or the Caribbean, no country should be able to use natural resources as a tool of coercion against any other country," said Biden.
Neither Cuba nor Venezuela sent envoy to attend the summit.
Sources: La Patilla, El Nacional.