Español Panama's Supreme Court unanimously voted to launch a corruption probe against former President Ricardo Martinelli on Wednesday, January 29, and appointed a special prosecutor to lead the investigation. The inquiry will focus on claims that Martinelli inflated multimillion-dollar contracts during his time in office (2009-2014).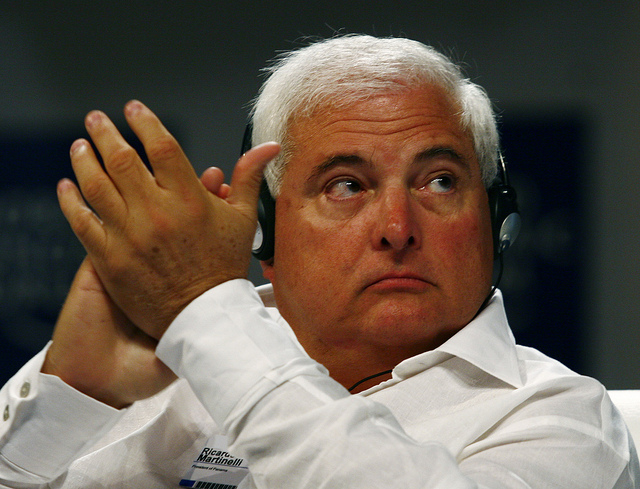 The accusation is based on testimony from the former head of the National Assistance Program, Giacomo Tamburelli. He claims Martinelli pressured him into signing inflated contracts worth $45 million to purchase dehydrated food for the program. Tamburelli is now under house arrest.
"Every day, I am facing problems that affect my people, such as as insecurity, inequality, and poverty. It comes the time for a former president to face justice and be held accountable if he did not do things in a proper a way," said current Panamanian President Juan Carlos Varela, adding that the Executive office has a duty to report any irregularities to the Judiciary. "I will answer for my own actions, and the former president should answer for his."
Martinelli, a supermarket tycoon, denied the charges and claims he is the target of a political persecution led by his former ally Varela. The former Panamanian president flew to Guatemala to attend sessions in the Central American Parliament (Parlacen), a regional body headquartered in Guatemala City.
Martinelli reportedly asked Parlacen authorities whether his position granted him special privileges or legislative immunity. His lawyers have argued that as a member of the regional assembly he is immune from prosecution.
When asked if he had plans to return to Panama, Martinelli said: "I will make that decision in the future, but I am not going to go for a trial arranged by Mr. Varela."