Republican Florida Senator Jeff Brandes has proposed new state legislation to extend the access of medical marijuana to those suffering from debilitating illnesses, and create new regulations on the cultivation, sale, and prescription of the drug.
The bill, filed Monday, January 26, would expand the existing law, dubbed Charlotte's Web, which permits the use of medical marijuana for specific ailments, so long as the strain prescribed is high in cannabidiol (CBD), and low in tetrahydrocannabinol (THC), the euphoria-inducing compound.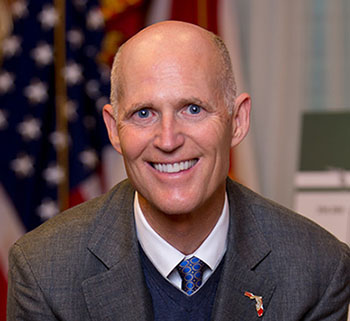 However, bureaucratic obstacles have meant that the Sunshine State has failed to join in practice those 23 states that have legalized cannabis for medical use. Alaska, Colorado, Oregon, Washington State, and Washington, DC have all legalized cannabis for non-medical use.
Brandes's proposed legislation would permit physicians to prescribe medical marijuana to patients for up to a 30-day supply in a greater range of medical cases, including HIV/AIDS, epilepsy, multiple sclerosis, and Parkinson's disease. The bill will also give doctors greater leeway in prescribing cannabis to patients suffering from other illnesses that have exhausted conventional remedies.
A state constitutional amendment to legalize marijuana for a broader range of conditions than the Charlotte's Web bill was voted on in November 2014, but failed to pass because it did not meet the 60-percent requirement, receiving only 57.6 percent of the vote.
Republican Governor Rick Scott, an outspoken opponent of the outright legalization of marijuana, and the previous constitutional amendment initiative, will be equally hard to win over. "I've watched drug use; I've watched alcoholism," Scott said. "I've seen how it affects families; I can't support that."
Yet Gov. Scott chose to support the Charlotte's Web bill, out of concern for those thousands of Florida children suffering from debilitating illnesses. "As a father and grandfather, you never want to see kids suffer," he said at the time.
The bill won't be heard until a legislative session due to begin in March, but Brand anticipates that the bill is likely to receive a House sponsor.
"I've talked to the governor directly. I've talked to the Senate president," Brandes said. "I've talked to the leadership in the house, not the speaker, but the leadership, and I think they're open minded. I'm not going to say it's a slam dunk," he added.
Source: Miami Herald, Tampa Bay.