Español The Jamaican cabinet has approved a bill that would legalize the possession of small amounts of marijuana, and set a legal framework for the cultivation, sale, and distribution of the psychoactive for medical and therapeutic purposes. The bill is set for a vote in the Caribbean nation's Senate on Friday, January 23, according to an announcement made by Justice Minister Mark Golding on Wednesday.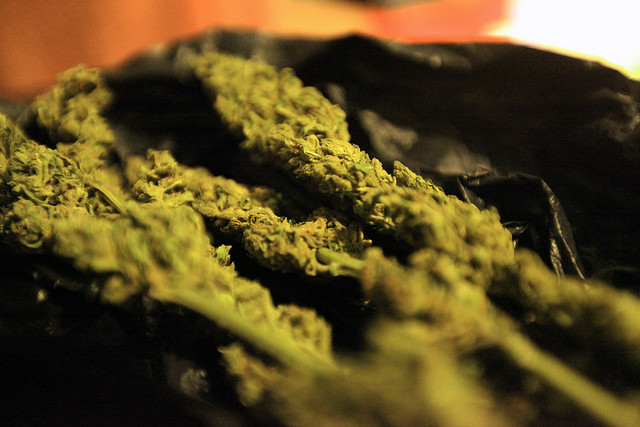 New regulations would make the possession of two ounces or less a minor misdemeanor, which would not result in a criminal record for the offender. The bill also proposes to permit the cultivation of a maximum of five plants.
Golding also remarked that legalization could enhance Jamaica's tourism industry. "We need to position ourselves to take advantage of the significant economic opportunities offered by this emerging industry," he said.
"The development is long overdue and comes after years of heavy pressure from a diverse and broadening group of stakeholders on human rights, social, economic, scientific and medical grounds," director of the Cannabis Commercial and Medicinal Research Taskforce, Delano Seiveright, told the Jamaica Observer.
However, the Jamaican authorities have reiterated their commitment to fighting illegal drug trafficking and educating children about the risks of drug use. Smoking marijuana in public will further be defined as a criminal offense.
Ernie Eves, a former Progressive Conservative premier of Ontario, Canada (2002-2003), cheered the decision. Eves leads Timeless Herbal Care, a Jamaican medical marijuana company with strong ties to Canada.
Jamaica, long famed for its links to cannabis culture, "is now uniquely positioned to become the medical marijuana hub for the world," Eves said in a statement issued by the company.
Marijuana, or "ganja" as it is locally known, plays an important religious role in the Rastafarian community, which dates back to the 1930s. If the bill is passed, it would mark the first time Rastafarians can legally carry out their marijuana-related rituals.
Sources: Jamaica Observer.