Español Fast-food giant Wendy's pulled the plug on its 12 Costa Rica locales on Thursday, January 8, with the loss of 110 jobs. Grupo Raventós, owner of the local franchise, is to focus instead on the real estate market, confirmed Wendy's manager of operations Mario Carvajal.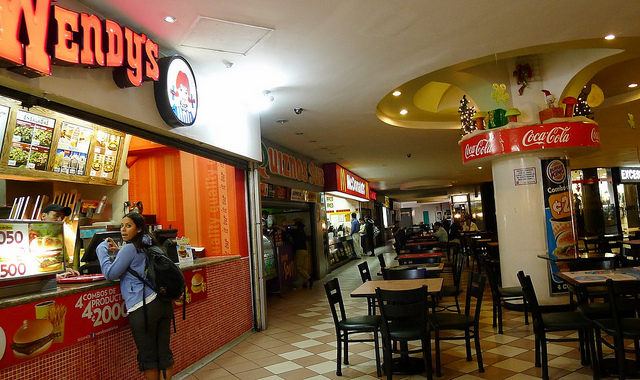 The restaurant opened its first outlet in Costa Rica in 2006, rising to a peak of 12 stores nationwide in 2014. In August of that year, however, Wendy's closed two branches, as the company explained that doing so would promote "a more efficient operation and increase profitability."
The Wendy's moratorium will see its trademark square hamburgers disappear from Heredia, Alajuela, Santa Ana, and San José's Avenida Central, as well as six located in shopping mall food courts.
Among the reasons behind the move, Carvajal cited the stiff local competition offered by an oversaturated fast-food sector. "Wendy's preferred to maintain quality, so under these conditions we couldn't compete," he said.
Carvajal also pointed to studies indicating changing trends in how customers choose which burger joint will receive their patronage. While a 2008 report indicated that 39 percent of Costa Ricans primarily took price into account, the same figure reached 61 percent by 2011.
According to the Central American country's Chamber of Commerce, there are 202 fast-food restaurants in the country, of which 131 belong to international chains and 31 to locals. However, of the international 33 brands in the country, 19 are franchises operated by Costa Ricans.
Carvajal added that employees had been called to a meeting on Friday where they will be informed about their severance pay. The manager concluded that most of the rented outlets would be returned to their owners and soon converted into new businesses.
Source: El Financiero, Nación.