EspañolJailed Venezuelan opposition leader Leopoldo López would only be freed if the United States releases Puerto Rican nationalist Óscar López Rivera, according to a televised statement by President Nicolás Maduro on Sunday, January 4.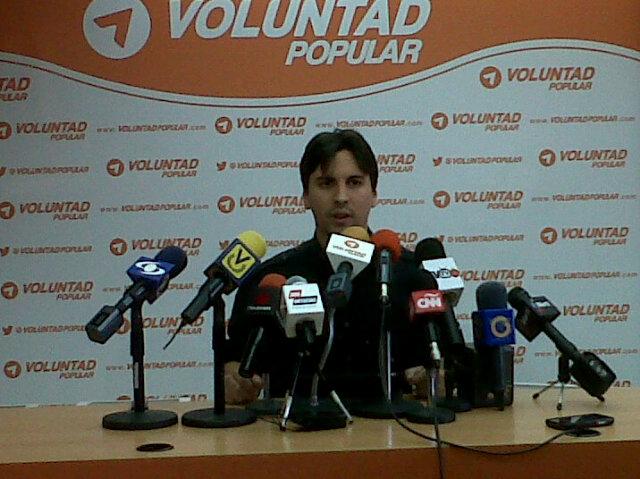 López Rivera currently sits in a US jail, convicted of seditious conspiracy. "The only way I would use presidential powers would be to put [Leopoldo López] on a plane for the United States, and for them to give me Oscar López Rivera; man for man," Maduro said during a televised broadcast.
Maduro's comments came after holding an informal meeting with US Vice President Joe Biden at Brazilian President Dilma Rousseff's inauguration ceremony for her second term in office. The two men had a "brief and courteous" conversation that lasted no more than three minutes, an aide to Biden explained.
Biden told Maduro that the release of Venezuelan political prisoners would be a prerequisite for any thaw in relations, the US official said.
"You want to have good relations? Us too, but without conditions. The rest is a matter for the nation and the Venezuelan justice," said Maduro in his address, effectively rejecting Biden's request.
The Venezuelan premier's comments were seized upon by opposition figures as admission that López's imprisonment was unlawful and politically motivated.
"Maduro has admitted that he is a kidnapper and has abducted Leopoldo," said Freddy Guevara of López's Popular Will (VP) party in a press conference on December 5. He added that López "will not accept any offer that includes him leaving the country or changing his political ideas."
President Maduro has repeatedly called for the release of Puerto Rican nationalist agitator Óscar López Rivera, who is currently serving a 70-year prison sentence after a 1981 conviction for a wave of bombings in the United States. In 1999, López Rivera turned down an offer of conditional clemency by then US President Bill Clinton in return for expressing remorse for his actions.
The Venezuelan government has held López in a military prison since February 2014. He faces charges of inciting violence during anti-government protests that year.