Cuban and US officials plan to start formal conversations in January, as announced on Thursday by  US Secretary of State for Western Hemisphere Affairs Roberta Jacobson. The meeting will be the first of a series to be carried out in Havana, Cuba, and Jacobson herself will lead the US diplomatic mission.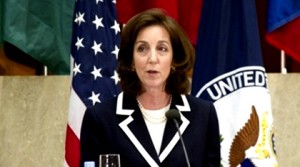 The announcement from both the White House and Havanna came on Wednesday that they would restore diplomatic relations after 53 years of separation.
The meetings were originally slated to address migration concerns, but now will include talks on the nuts and bolts of restoring diplomatic relations.
"We thought we would … add to those talks a higher level — that is, the assistant secretary, myself — and use the migration talks as an opportunity to begin to talk about [restoring diplomatic relations]," said Assistant Secretary Jacobson.
Jacobson also explained that the process to restore diplomatic relations "is relatively straightforward, frankly, from a legal perspective." However, she said prior to that both countries need to reach an agreement on how the process will be and to put an end to "the 53-year agreement that we've had with the Swiss Government as our protecting power, and the same for the Cubans."
She also remarked that of all "the announcements that the President made yesterday, none of them go into effect immediately." For this to happen, the departments of State and Commerce and the Treasury will have to change the current regulations and then publish them at the federal register.
Jacobson held meetings on Thursday with diplomatic representatives from Latin America and Europe, in which she explained the details of the measures announced by President Obama on Tuesday. State Secretary John Kerry also announced that a revision of Cuba as a "terror-sponsor state" is underway.
Sources: 14ymedio, Voz de América.