EspañolOn Thursday, December 10, Brazilian prosecutors charged 36 executives with corruption, money laundering and profiteering, as part of the ongoing corruption scandal involving state-owned petroleum company Petrobras.
The charges, issued by the Attorney General's office of the Brazilian state of Paraná, involve senior managers from leading construction companies OAS, Camargo Correa, UTC Engenharia, Galvao Engenharia, Mendes Junior and Engevix.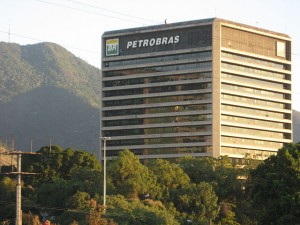 The 36 individuals — of which 22 are linked with the construction firms — are accused of forming a cartel in order to manipulate Petrobras bids and funneling kickbacks both towards the ruling Workers' Party and opposition parties.
Prosecutor Delton Dallagnol described the maneuvers as a "marked card game" between the country's largest firms to secure Petrobras bids. The executives allegedly then went on to launder the money through a complex scheme.
"The companies simulated a competitive environment, defrauded competition, and, in secret meetings, agreed who was to win the bids," said the prosecutor.
Among the accused is Paulo Roberto Costa, former director of Refining and Supply at Petrobras, who first revealed the elaborate scheme to prosecutors, and jailed foreign exchange trader Alberto Yousseff, identified as the crucial figure in the money laundering scheme. Both will benefit for reduced jail time in exchange for their testimony.
"This is about a vast network of corruption, in which they paid bribes ranging between 1 and 5 percent of the value of each contract with Petrobras, and which involved corrupt companies and corrupt officials," explained Dallagnol.
The case for the prosecution records 154 separate acts of corruption, and expects accused companies to repay some R$1 billion (around US$376 million).
"This is the start of the investigation; we have a long way to go," said Brazilian Attorney-General Rodrigo Janot. "These people stole the pride of the Brazilian people."
Sources: Informador, NotiAmérica, Clarín.