EspañolJust before the Puerto Rican government was set to suspend public transportation in the capital city of San Juan, Governor Alejandro García Padilla announced he reached an agreement with Congress to increase fuel taxes by 68 percent. The deal is set to cover the operation and payroll expenses of the Highways and Transportation Authority (ACT).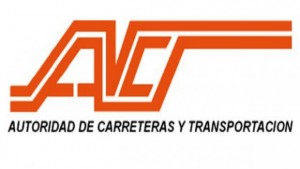 The governor made his announcement on Sunday evening, however, by Monday morning, three of the congressmen García Padilla cited as supportive of his proposal denied they would vote for the tax hike.
"In recent days we have been in open communication with our governor and his team of advisers seeking to identify alternative solutions to the gasoline tax. This is part of the legislative process. Having differences is not synonymous with hindering," said Congressman Luis Raúl Torres Cruz.
He expuesto mis puntos sobre las medidas en consideración. Reafirmo mi posición. Continuaré abierto al diálogo y presentando alternativas.

— Manuel Natal Albelo (@manuelnatal) December 1, 2014
I have stated my views on the measures under consideration. I reaffirm my position. I will continue to be open to dialogue and introducing alternatives.
Torres Cruz, along with Carlos Vargas and Manuel Natal, expressed disagreement with the proposal that aims to increase the tax on oil from US$9.25 per barrel to $15.50. The measure would generate $178 million for the Puerto Rican Treasury, while increasing the cost of fuel for families on the island.
The bill also seeks to authorize the government to issue bonds totaling $2.9 billion, and refinance loans of at least $1 billion. The ACT currently owes Puerto Rico's Development Bank $2.2 billion — approximately 21 percent of the financial institution's total loans.
Torres Cruz said that he would vote for the tax hike if a committee is formed to assess alternatives to the oil tax that could eventually replace it. He also demanded the approval of a tax reform proposal before voting on any other tax.
Source: El Nuevo Día.