EspañolThe Argentina's tax collection authority is demanding court orders requiring internet service providers to hand over the browsing history of Argentinean nationals with Swiss bank accounts.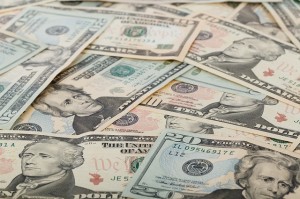 The Federal Administration of Public Revenue (AFIP) wants to review the internet history and emails of roughly 4,000 Argentineans suspected of having undeclared bank accounts in Switzerland.
The investigation is being run by a group of 20 AFIP officials, known as the "blue team" — named after the blue dollar, the nickname for US currency on the black market. Investigators plan to identify tax evaders by reviewing their online activity, such as visiting Swiss bank websites or receiving emails from a specific domain.
Suspected violators must prove they do not have foreign accounts, a process a confidential source told local newspaper El Cronista is "a violation of the presumption of innocence."
In September, the Argentinean government obtained, via its French counterpart, a list of 3,900 alleged tax evaders, after a former HSBC employee leaked the account information of thousands of customers around the world.
In late 2008, Hervé Falciani provided French courts with a list containing the account data of 127,000 alleged tax evaders with bank accounts in Switzerland. The computer engineer, who is wanted by the Swiss government, is now working for the French treasury and has collaborated with several other European governments.
In July 2013, President Cristina Kirchner launched a tax amnesty program in an effort to repatriate foreign currency held abroad. Despite relatively low participation levels, the government has extended the amnesty several times.
The Argentinean government is in desperate need of revenue to cover energy imports, debt payments, and to fortify the central bank's depleted reserves.
A report released earlier this month claimed the Argentinean government has purchased mass-surveillance equipment from Germany.
Source: El Cronista.